AEW Superstar Sting Reveals the Origin Behind His Face Paint
Published 03/27/2021, 9:50 AM EDT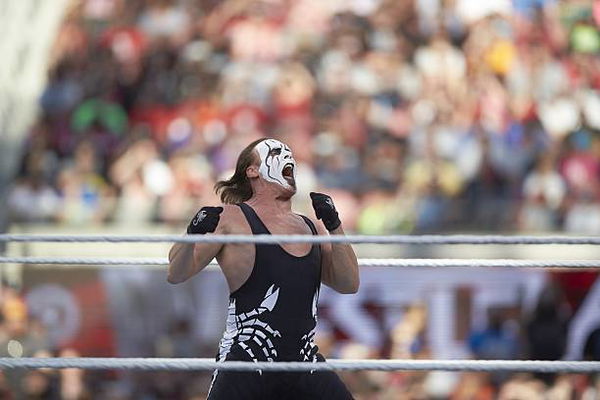 ---
---
For modern fans of wrestling, Sting is identified as the vigilante. They'd call him 'the dude with the face paint who walks out crows cawing' and what not, but that wasn't the case in the late 1980s and early 90s. Sting underwent a transformation that left him the vigilante we know and love today.
ADVERTISEMENT
Article continues below this ad
Sting explains the origins of his face paint
ADVERTISEMENT
Article continues below this ad
Prior to feuding with the nWo, fans recognized Sting as the biggest babyface on the planet. During his NWA days, he was the hero to Ric Flair's villain, and when he beat Flair, the arena rose to their feet and never sat down till they left the building. Sting was huge as a pure babyface, but his career only took off when he started painting his face black and white.
In an interview with Bleacher Report, Sting explained the origins of his face paint.
"I would have to give most of that credit to Scott Hall. We were in Casper, Wyoming, at a hotel. I was having breakfast, and he was there with Eric Bischoff talking about things. Hall and Nash had created some cool vignettes that were going to air with the black and white. It was mysterious. Fans were starting to boo Hogan, and the business was changing.
"They wanted something dark and dirty. I thought my character had to change before fans started sticking their finger down their throat. I was trying to figure out what to do and Hall says, 'You know what you should do? Get a trench coat, man. Paint your face white. Put some black around your eyes. Something mysterious. That's what I would do, man.'
"I ended up painting my face, and it evolved into what it evolved into. It didn't really have anything to do with The Crow at first, but there were some similarities, I admit."
The Icon's AEW future
ADVERTISEMENT
Article continues below this ad
In December 2020, Sting shocked the world by debuting in AEW and confronting Cody Rhodes and the TNT Champion Darby Allin. Folks began drawing comparisons between Darby and the Icon's character, and people thought it'd lead to a dream match. However, we saw Sting and Darby team up to face Brian Cage and Ricky Starks at AEW Revolution.
The Icon's wrestling career does not have many legs, with him being 61. Sooner rather than later, his career will end and he will walk off into the sunset. Until then, the Icon will be busy shooing away the threats to Darby Allin's title reign.
The Icon's next PPV opponent might be Lance Archer after AEW teased a match between the two a couple of weeks ago.
ADVERTISEMENT
Article continues below this ad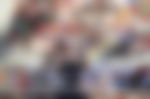 Trending Stories