AEW Superstar Taz Mocks WWE In A Fiery Promo
Published 07/02/2020, 8:55 AM EDT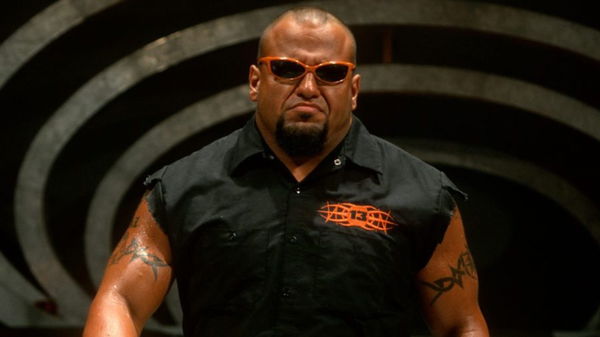 ---
---
In a recent segment on AEW, Taz took a shot at WWE' COVID-19 testing procedure by saying, "We don't run a sloppy shop."
ADVERTISEMENT
Article continues below this ad
The segment involved Taz with Brian Cage, calling out Jon Moxley for not facing The Machine in a title match due to his COVID-19 fears.
ADVERTISEMENT
Article continues below this ad
So far, AEW has been pretty solid with COVID-19 testing and has been clean since the beginning of the pandemic.
The meticulous safety procedures and testing have ensured that the work environment is the safest.
WWE on the other hand has had a nightmare. A couple of weeks ago, WWE announced that a "developmental talent" had tested positive for the virus.
They began testing all employees immediately and put all episode tapings on hold.
After testing was complete, they resumed the tapings and carried on with business. However, we later found out that more Superstars had caught the virus.
Kayla Braxton, Jamie Noble, and Renee Young are among the prominent names in WWE that have announced on Twitter that they have tested positive for the virus.
AEW has been fairing better than WWE in terms of dealing with the pandemic
The tally of cases in WWE has now reached 30, which is alarmingly high for the business.
If the situation gets any worse, WWE may have to take a break until everything cools over.
An asset to WWE is the willing cooperation of its Superstars and backstage employees who show up to work despite the risk.
AEW takes this opportunity to fire another shot at WWE through the Taz segment.
Jon Moxley's attendance in AEW will be up for question now that his wife, backstage WWE analyst Renne Young, has tested positive.
This could affect the storyline quite a bit. Taz not so subtly hints out at AEW's safety procedures compared to WWE by telling Moxley that they don't run a sloppy shop.
ADVERTISEMENT
Article continues below this ad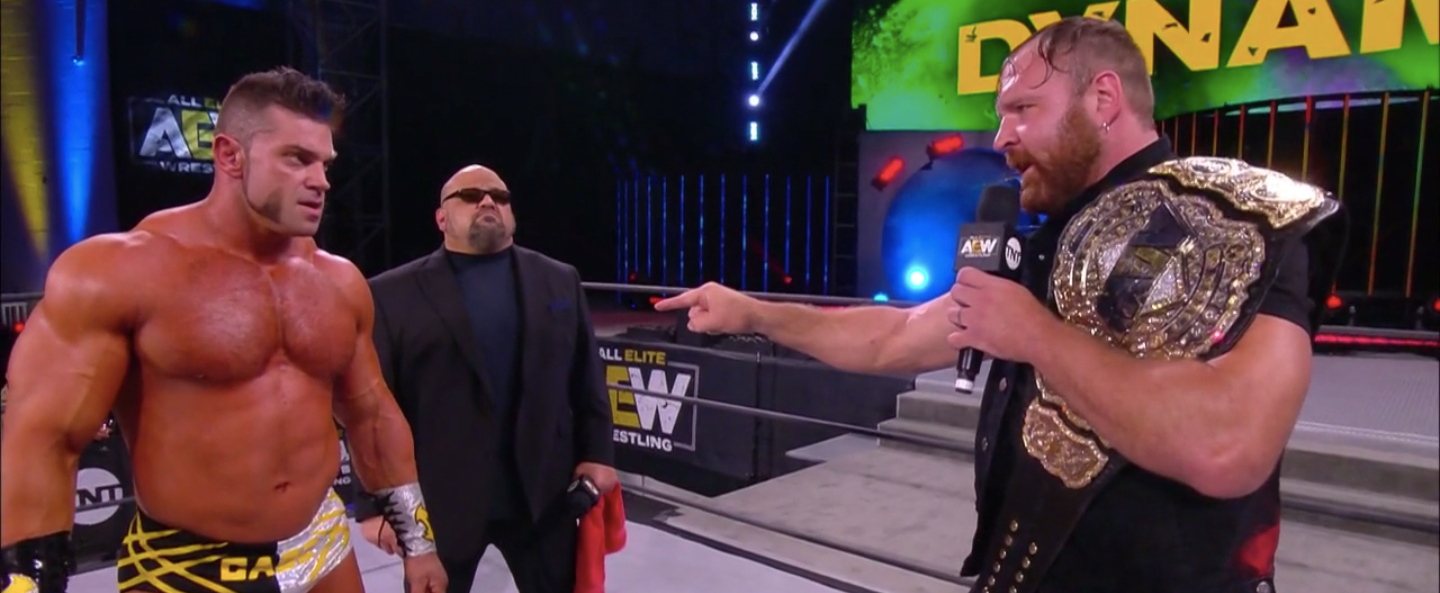 Turning the spotlight to Brian Cage, Taz wants Moxley to face him and is confident that Cage will prevail in the fight.
Taz must not add insult to injury, however, as he will have a lot of talking to do if an AEW employee tests positive.
ADVERTISEMENT
Article continues below this ad
We can only hope that the safety procedures taken are enough to keep AEW safe throughout the time of the pandemic.