Chris Jericho And Cody Rhodes React to Losing Their Spots in AEW Rankings
Published 04/24/2021, 11:58 AM EDT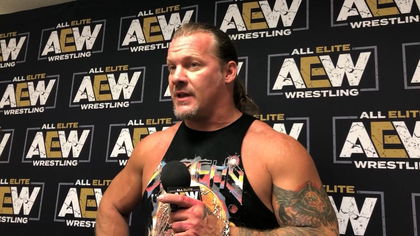 ---
---
AEW's ranking system is unique to the company, and it has generally received positive reviews from the fans. Most of the company's fanbase believes that it helps add stakes to even mediocre matches, increasing the excitement around the product. Recently, Chris Jericho and Cody Rhodes had something to say about the latest shuffle in AEW's recent wrestler rankings.
ADVERTISEMENT
Article continues below this ad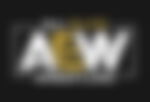 Cody Rhodes Reacts to AEW Rankings
ADVERTISEMENT
Article continues below this ad
It all started with AEW revealing their latest rankings as of April 21, 2021. The rankings showed Adam Page at the helm followed by Jon Moxley, Jungle Boy, Powerhouse Hobbs, and Pac, respectively.
AEW showed that it is really serious about its rankings, as Cody Rhodes was knocked off from the top 5 spot because of recent inactivity in the ring.
Cody reacted by tweeting, "I can't complain, it's fiercely competitive here and these cats deserve the spots. Gonna' be a great 2021. DTW."
Cody showed his professionalism and sporting spirit by stating that the wrestlers in the top spot deserve to be there as AEW is a fiercely competitive place.
Chris Jericho replies to Cody
Cody thinks he has it rough, but wait till he hears what the 'Le Champion' has to say for himself. On April 24, 2021, Jericho tweeted out a reply to Cody by saying, "I haven't been in the rankings for a year!! Where's #PineapplePete when you need him….."
In the tweet, Jericho states that he hasn't been in the rankings for a year, whilst also taking a dig at Pineapple Pete. Chris Jericho's latest AEW match was a Tag Team Championship match with MJF against Matt Jackson & Nick Jackson. The match ended with a victory for 'The Young Bucks'.
Jericho's Age Factor
On the outside, it might look as if Jericho is taking the rankings playfully, but the reality is that Jericho being 50 years old cannot be a full-time wrestler.
Since he cannot fight on a weekly basis, his chances of getting to the top five rankings are tough. Comparing him to other wrestlers who can fight in dark matches to earn points and move up is, hence, slightly unfair. Jericho is just not at that level anymore.
ADVERTISEMENT
Article continues below this ad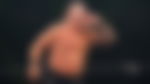 Regardless of this, Chris Jericho is still one of the finest wrestlers in the world. Wrestling at 50 years of age is something not every wrestler can do and certainly not amateurs like us. So, we're not going to take a dig at his age.
ADVERTISEMENT
Article continues below this ad