Chris Jericho Trashes the Grammy Awards for Not Paying Tribute to Eddie Van Halen
Published 03/16/2021, 7:30 AM EDT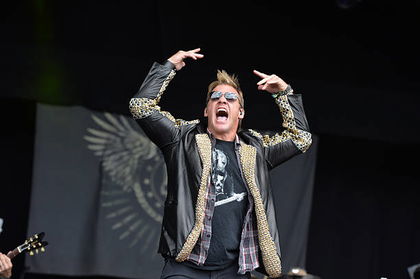 ---
---
The Grammy Awards are the most prestigious awards given out to the best musicians of the year. It is the equivalent of winning an Oscar, an Emmy, and maybe even a Slammy. However, this year's Grammy Awards had their fair share of detractors, one of whom is AEW superstar and actual life rockstar Chris Jericho.
ADVERTISEMENT
Article continues below this ad
AEW superstar Chris Jericho trashes the Grammy Awards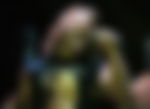 Chris Jericho is the lead singer of Fozzy, which means he enters the ring to a song he sang himself. Jericho is a veteran of both the wrestling and music industries, which means we must value his opinion. However, this opinion might be slightly divisive, but for good reason.
ADVERTISEMENT
Article continues below this ad
Jericho is a huge fan of the band Van Halen, whose main songwriter and guitarist, Eddie Van Halen, passed away in October 2020. The Grammy Awards gave Eddie a tribute, but one that was only fifteen seconds long. While this angered fans of the legendary guitarist, none were more upset than Chris Jericho.
The former AEW Champion ripped the Recording Academy and the Grammy Awards for disrespecting the memory of Eddie Van Halen. After his rage-filled tirade, Jericho claimed he'd rather win a Razzie (Golden Raspberry) Award than a Grammy. Alongside Jericho, Eddie Van Halen's son Wolfgang also slammed the Recording Academy for their brief tribute to his father.
When the legendary Eddie Van Halen passed away, Jericho posted a touching tribute to him on his Instagram.
"Thank you for the riffs Eddie, the solos, the good times, the energy, the attitude, the amazing live shows and that smile… oh that "I'm bringing whiskey to the party tonight and I don't need a glass, because it already comes in a bottle," type smile!"
Jericho's rock band, Fozzy
Similar to Van Halen, Jericho leads a rock back called Fozzy. Alongside lead guitarist Richard Ward and drummer Frank Fontsere, Jericho and Fozzy have produced seven studio albums, with Judas, the most recent one, achieving global fame.
ADVERTISEMENT
Article continues below this ad
Jericho formed the band back in 1999 in Atlanta, Georgia, and Jericho labeled it a 'bastard child of Metallica and Journey'. Their first album, titled Fozzy, released in 2000, which featured covers of other iconic rock bands like Motley Crue, Iron Maiden, and Judas Priest.
The major reason for Judas' fame globally was because it was Jericho's entrance theme. Jericho walked into the Tokyo Dome for his NJPW debut against Kenny Omega to this music and also his AEW debut at Double or Nothing.
As of 2021, Fozzy signed a deal with Sony Music and will release another studio album in 2021.
ADVERTISEMENT
Article continues below this ad