Christian Cage Might Join a Huge Faction in AEW
Published 04/08/2021, 12:44 AM EDT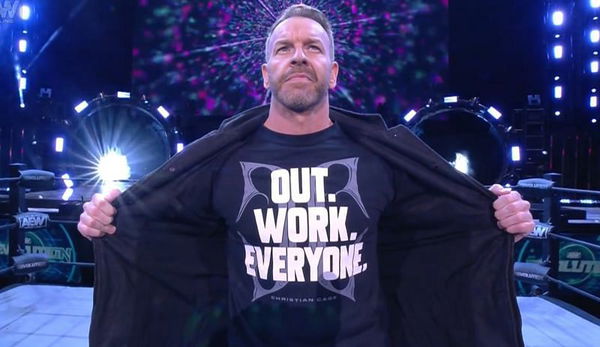 Christian Cage defeated long-time friend Frankie Kazarian to open his win-loss account in AEW last week. 'Captain Charisma' has only one goal in mind – outworking everyone and winning the AEW World Championship. But can he do it all on his own? Or does he need an extra pair of hands or minds to do the thinking?
ADVERTISEMENT
Article continues below this ad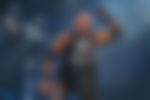 "Sleep on it" – Taz persuades Christian Cage to join Team Taz
ADVERTISEMENT
Article continues below this ad
Dasha Gonzalez caught up with Christian Cage backstage during AEW Dynamite. She asked him how he feels following his in-ring debut last week, and also what's next for him.
Christian instantly said that last week was a culmination of an entire year of him scratching, clawing, grinding for that moment.
He added every moment from stepping through the ropes to kissing the canvas was nothing but him taking back what was taken from him seven years ago. He then put over Frankie Kazarian and talked about how he pushed him to the limit. And that made Christian feel good!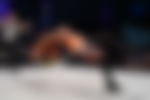 As Christian continued to answer the questions, Taz interrupted and laid down an interesting offer. Taz stressed how seven years is a long time away from the ring. He then added that he has a team that can help Christian get where he wants.
Taz said, "I'm gonna flat-out to do this without wasting time and make the offer right here. Christian, I want you to be part of Team Taz. Flat-out offer. My guys can get you where you need to be, you can help my guys, and in turn, you can help me."
The former WWE World Heavyweight Champion looked stunned at Taz's proposal. Before he could say anything, Taz cut him off again and asked him to take his time, sleep on it and then decide as he is in no hurry.
Will Christian join Team Taz?
Honestly, it's a 50-50. Christian may or may not join Team Taz. There is uncertainty because Christian is one of the few wrestlers on the AEW roster who is on his own.
Most wrestlers in AEW are a part of one faction or another. In fact, there are eleven active factions in AEW!
Christian Cage took the first step in his quest for the AEW World Championship. It will be interesting to see how they go ahead if he joins Team Taz.
ADVERTISEMENT
Article continues below this ad
However, we believe he won't. Instead, we'll see Team Taz going after Christian, and that's when Brian Cage leaves Team Taz to stand by Christian's side.
Brian Cage aligning himself with Christian Cage is very much possible. We've seen a shift in 'The Machine's' attitude in recent weeks. He has become more responsible and thoughtful of his actions.
ADVERTISEMENT
Article continues below this ad
Maybe, the breaking point for him would be Team Taz assaulting Christian after he denies joining them. Who knows? We'll find out in the coming weeks.