CM Punk Adds Fuel to the Fire of Daniel Bryan Signing With WWE After Dynamite Goes Off Air
Published 08/26/2021, 8:30 AM EDT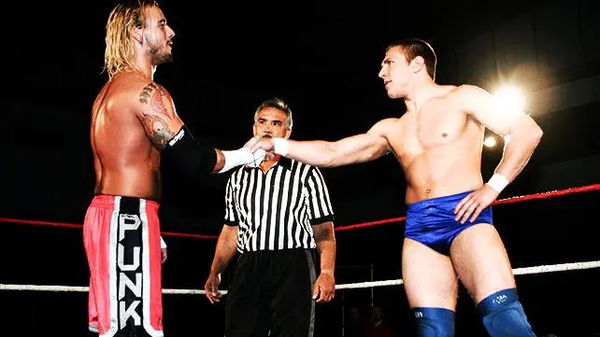 The AEW Universe was eagerly waiting for CM Punk and Daniel Bryan to make their AEW debut. However, till now, only Punk has come to AEW, Bryan is yet to arrive.
ADVERTISEMENT
Article continues below this ad
Now, the fans were looking for some type of assurance that Bryan is definitely coming to AEW. Well, Punk came to their rescue and revealed some information.
When the crowd erupted in the signature Daniel Bryan "Yes Yes" chant, CM Punk addressed the audience and told them to be patient for some more time! Of course, the fans erupted in cheers as they learned from Punk that Bryan will soon come to AEW, just a bit more.
ADVERTISEMENT
Article continues below this ad
Keeping that aside, Punk did something else which definitely intrigued everyone. He posted a photograph of Daniel Bryan and Punk on his social media, and it got the AEW Universe talking again. In fact, it's a photograph of the duo shaking hands. Does that Indicate that Bryan and Punk will work together when the time comes? Well, we can only hope so!
CM Punk debuting on AEW overshadowed Brock Lesnar's WWE return
The Beast returning to WWE was an extremely joyous occasion for the WWE Universe, but Punk debuting at AEW Rampage was even better!
Punk returned to wrestling after years, and it has been quite the thrill for wrestling fans across the industry. Now, while it's true that Brock Lesnar is a huge name in pro-wrestling and UFC, still Punk's debut received a bigger pop from the fans than Lesnar's return.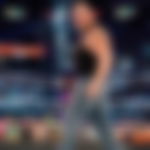 ADVERTISEMENT
Article continues below this ad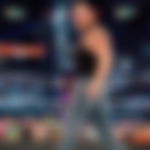 This shows that, as of now, AEW has reached the position where it can overshadow WWE. It may not be with matches or storylines, but AEW has often come out on top in terms of ratings and viewership.
Watch this story: John Cena, Edge, and More: WWE Superstars Who Destroyed Opponents with Steel Chairs
ADVERTISEMENT
Article continues below this ad
Undoubtedly, as and when Daniel Bryan comes to AEW, it'll be another huge moment for the AEW Universe.
The last time Daniel Bryan was on WWE, he was in a storyline with Roman Reigns. The Tribal Chief accepted his last challenge with the stipulation that Bryan has to leave WWE if he loses the match. Sure enough, The Leader of the Yes Movement lost, and wasn't seen on WWE any further.