CM Punk Cannot Wait to Get His Hands on Young AEW Talent Like Darby Allin and More!
Published 08/20/2021, 11:06 PM EDT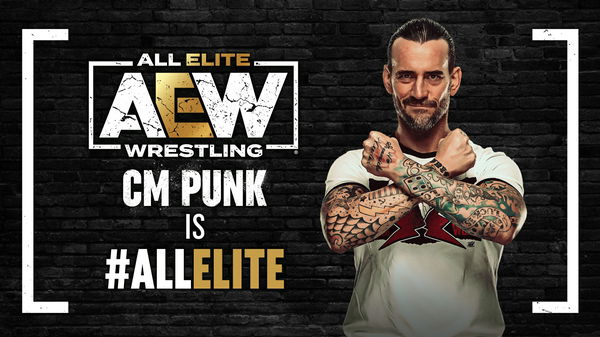 ---
---
Ladies and Gentlemen, it has happened! CM Punk is back inside the squared after seven long years! The AEW President was right all along, the rumors, the speculation, the doubts; AEW set aside all things when the crowd heard 'The Cult of Personality' and Punk came out in the United Center in Chicago, Illinois.
ADVERTISEMENT
Article continues below this ad
Punk kicked off tonight's AEW Rampage: 'The First Dance' show to a massive pop from the crowd. The man had tears in his eyes as he made his way to the ring and addressed the fans.
ADVERTISEMENT
Article continues below this ad
ALSO READ: Former WWE Superstars Who Are Thriving in AEW
Right off the bat, Punk said that he is back to stay. He clarified that he will not be like the rest of the part-timers in the industry and promised that will show up every Wednesday and Friday.
He even cut his promo in his signature 'Indian sitting pose'. One thing that stood out in his promo was his motive to face the talented roster of AEW.
CM Punk challenges Darby Allin and Sting
During the segment, Punk subtly fired shots at the WWE and said that he is back inside the ring to face the wrestlers he should have faced ten years ago.
However, Punk called out Darby Allin to a match at AEW All Out on September 5; coincidentally, both Allin and Sting were listening to Punk from the rafters.
Punk praised Allin and said he's seen him get beaten up and tossed all over the place, and jump from top ropes. Punk says he wants to help Allin, and there's nothing more dangerous he can do than wrestle CM Punk in his hometown Chicago.
ADVERTISEMENT
Article continues below this ad
For now, Punk has clarified that he wants to face Darby Allin at the 'All Out' PPV, but the dream matches that can happen are in abundance.
ADVERTISEMENT
Article continues below this ad
With the previous outstanding performances of Darby Allin, it is more likely that the match is going to be phenomenal.