CM Punk Tears Apart WWE and Vince McMahon During AEW Debut on Rampage
Published 08/20/2021, 11:04 PM EDT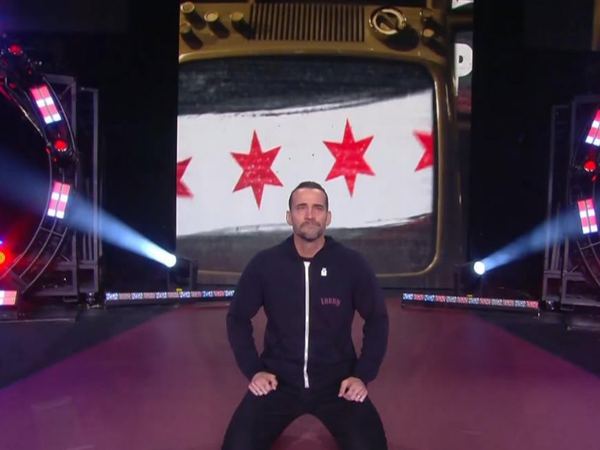 ---
---
AEW Rampage: August 20th, 2021, was an absolute blast! The episode started with the fans chanting "CM Punk". It would have been devastating had Punk not returned, But HE DID!
ADVERTISEMENT
Article continues below this ad
Punk appeared in the arena, and sat down on his knees, soaking in the vibe! It was a surreal moment for everyone present in the arena, watching on TV, literally everyone! Punk hugged a few tearful fans on his way to the ring. AEW Rampage was LIT!
He addressed the audience and explained to them he didn't come prepared with what he was going to say.
ADVERTISEMENT
Article continues below this ad
"I didn't plan what I was gonna say because I didn't know what to say because I didn't know how I'm gonna feel. I feel you Chicago, I hear you Chicago."
However, he did not wait to take a shot at WWE. He explained to the audience that he couldn't stay in a place that got him sick in the first place, and hence, he took a decision for his well-being.
"If at all through my journey any of my personal choices and decisions about my life made you feel disappointed or let down, let me just say I understand if you all try to understand I was never gonna get healthy staying in the same place that got me sick in the first place."
CM Punk took a shot at Vince McMahon
Apart from taking a shot at WWE, CM Punk took a subtle shot at Vince McMahon and the Summer of Punk!
Back in 2011, CM Punk and Vince McMahon cut a promo where Punk told McMahon several clauses he needed to fulfill, otherwise Punk would leave with the WWE Championship. One of those was to bring back WWE Ice Cream Bars, and put Punk's face on it.
So, on AEW Rampage, before leaving, he told everyone seven years was a long time to wait for someone. Therefore, on their way out, everyone should take an ice-cream bar, and it will be on Punk!
ADVERTISEMENT
Article continues below this ad
Of course, the crowd erupted all over again, not like they stopped chanting for him at any point during the entire time Punk was in the arena.
As of now, Punk has challenged Darby Allin to a match for AEW All Out on September 5th, 2021.
ADVERTISEMENT
Article continues below this ad