AEW Announces Updated Rankings- Chris Jericho doesn't make the List
Published 08/13/2020, 11:53 AM EDT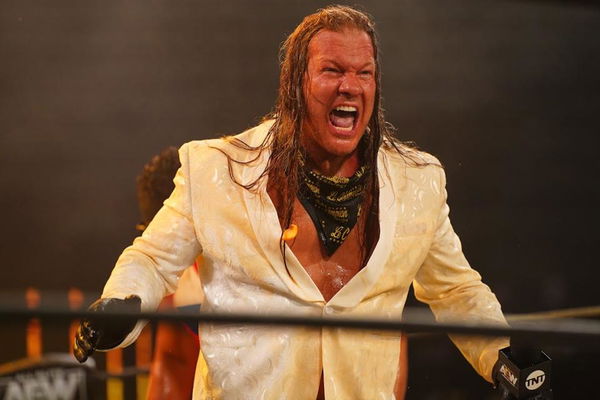 In a recent post on Twitter, AEW officially released its updated rankings for all Superstars on its roster. While most of it was the same from the last time, there were some shocking entrances on the list.
ADVERTISEMENT
Article continues below this ad
ADVERTISEMENT
Article continues below this ad
For the Men's Roster, Jon Moxley landed an impressive 15 points to 0, which sums up the year he has had. Running through most of his opponents, Moxley has been an absolute beast.
Cody Rhodes has also been on a hot streak and has managed to hold on to his title, notching a good tally of 17 points this year. MJF managed to come in good with a pull of 8-0.
The shocking part is that Superstar Scorpio Sky has taken the number 5 position of Darby Alin! Many may not have noticed but he too was pretty great throughout this year.
The women's division didn't have much of a change. Hikaru Shida holds her championship position well and has won her points in that way. 
Abadon has also been racking up the wins the few times she has entered the ring. AEW looks to preserve her as a rare match rather than a constant.
Kenny Omega and Hangman Page have been a very powerful force this year as well, grabbing an 11-0. FTR has also risen to the top and has the most chances of a title shot but we have to watch out for Jurassic Express; they are coming up to speed with the rest. 
Another shocking thing on the list is that Chris Jericho doesn't appear on it. It may sound like some kind of sick joke that Jericho didn't make the list, but surprising nonetheless.
How do AEW ratings work?
The pressing question a lot of fans are asking is- how do AEW ratings work? I will briefly explain an overview of how these ratings work.
Every Superstar earns points from matches won or drawn. That record will tally up and place them up on the list of other Wrestlers with similar tallies. 
The one with the most points will get a title shot at any of the two major titles. For example, if MJF now decides that he wants to challenge for the title, he can.
ADVERTISEMENT
Article continues below this ad
However, the twist is that if he decided to challenge Cody for the title and loses, his points will be reset back to zero. If Cody loses, he too will have his points set back to zero.
A wrestler can earn up to 5 points a match depending on the type of it. A number one contender/Championship match victory would earn the Superstar 5 points. A singles, tag-team, or any other regular fight victory would warn the Superstar 3 points and a draw in the same would earn the Superstars involved one point each.
ADVERTISEMENT
Article continues below this ad
It may sound like one of those card games with the points, but this system actually makes sense if you look into it. We could see a lot of interesting matches coming up soon, and Superstar ratings aren't the only ratings that will go up.