Chris Jericho Reveals What He Likes the Most About the Storylines in AEW
Published 03/14/2021, 1:29 PM EDT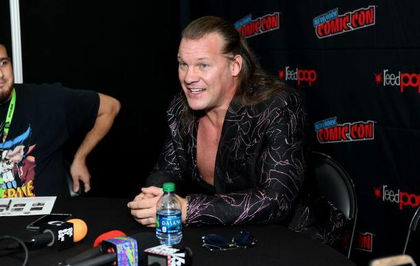 ---
---
Storytelling is a crucial part of wrestling, and some wrestlers have mastered the art. One of those wrestlers is Chris Jericho, who made a very bold claim recently. According to the former AEW World Champion, AEW has better storytelling than the WWE. Having worked in both places, Jericho's opinion must hold some truth.
ADVERTISEMENT
Article continues below this ad
Chris Jericho praises AEW's long-term storytelling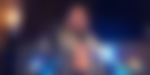 ADVERTISEMENT
Article continues below this ad
In his WWE career, Jericho was a part of many incredible rivalries. From his work with Triple H in 2002, to his feud with Kevin Owens in 2017 – the Canadian proved that he's a master of storytelling. Even in AEW, his rivalries with Cody, Orange Cassidy, Jon Moxley and more have been stellar.
Chris commented on AEW's long-term storytelling on the Rasslin' podcast with Brandon F. Walker.
"Well, one of the things about AEW that I love is that we pride ourselves in long-term storylines. Even when you go back to the start of Dynamite back in October of '19, I think one of the main angles was Cody and Jericho. We told a great two–three month story there. Then I went to [Jon] Moxley, which is another few months, then over the summer, Orange Cassidy and I did, I think, three months together."
Jericho's rivalry with MJF culminated in him getting tossed off the stage by Wardlow and split open by MJF and his new faction.
"When it came to this idea with MJF, I thought well, there's a long way we can go here and there's a lot of twists and turns, and I kind of had a little bit of a template for what I wanted to do and so did Max because he's very creative as well." (H/T GiveMeSport)
Do Jericho's views make sense?
Despite not outrightly stating that AEW's storytelling is better than WWE, he implied it. The funny part is that Jericho's views are quite true. WWE is known for its poor-storytelling and hot-shotting superstars into random spots.
ADVERTISEMENT
Article continues below this ad
The biggest examples of this comes from Survivor Series. Before every Survivor Series, WWE shifts titles around to make the Champion vs Champion matches more interesting.
Instead of WWE building an adequate story and allowing wrestlers to become creative, WWE goes a simpler and less sensible way.
AEW has perfected the art of long-term storytelling. Some of the biggest examples are Jon Moxley vs Kenny Omega and Chris Jericho vs Orange Cassidy. The gap between PPVs allows AEW to build an adequate base for a rivalry, which is crucial in making the rivalries feel important.
ADVERTISEMENT
Article continues below this ad