Chris Jericho and MJF Deliver Insane Broadway Performance on AEW
Published 10/21/2020, 10:01 PM EDT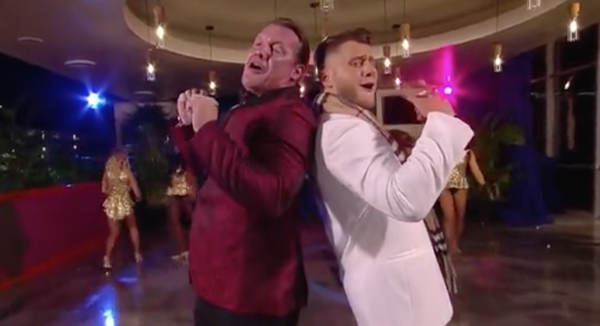 ---
---
AEW gets crazy whenever Dynamite airs every Wednesday night, but who could possibly fathom what went down between Chris Jericho and MJF in one of AEW's most talked-about segment today.
ADVERTISEMENT
Article continues below this ad
The two were seen sitting together, eating dinner and laughing over some fine wine. However, things escalated very quickly. Without any prior notice, the two started singing!
ADVERTISEMENT
Article continues below this ad
This was not any normal singing or tease, this was an actual broadway-style performance. Jericho viand MJF proceeded to give us an entire song and choreographed segment.
The lyrics included trashing Orange Cassidy and a few other thinly veiled insults. It was undoubtedly one of the best segments in the promotion so far. You can see the entire performance in the video below.
AEW has shown us that even after the year, it can constantly deliver entertainment. The entire setup reminded us of the insane theme of segments that took place in the Attitude Era. WWE is going to have a hard time topping something like this.
It has also further established the charismatic dominance of Chris Jericho and MJF over any other Superstar in the professional wrestling business.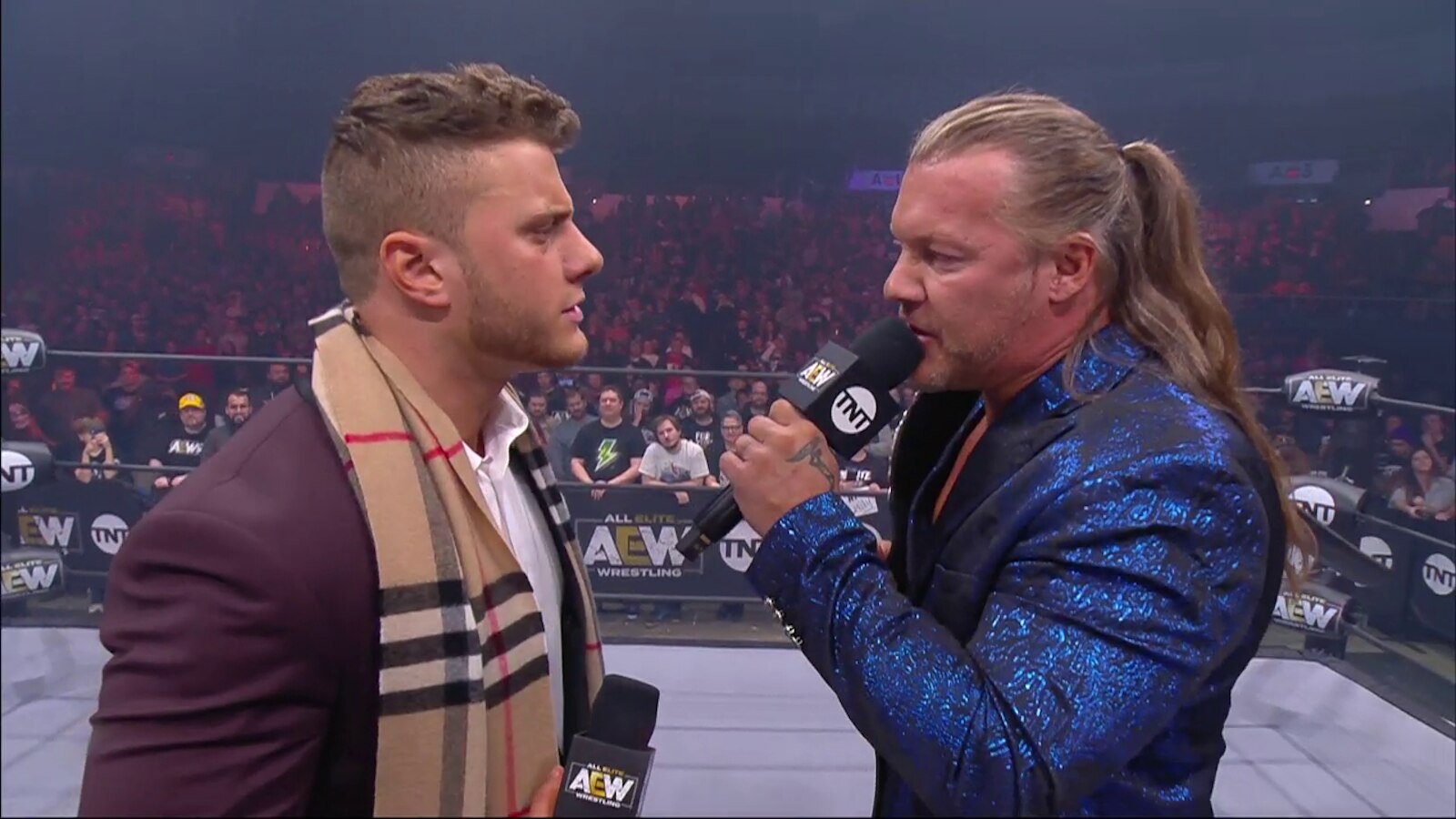 Chris Jericho and MJF have become huge assets for AEW
AEW has struck gold by signing the two of them. While Jericho is already known best for his promos and segments coupled with his mic skills, MJF has been a welcome surprise. 
Maxwell Jacob Friedman has had excellent moments on the mic, that have been compared to that of The Rock himself. His ability to capture attention and his free-flowing style on the mic has earned him the backing of the fans.
ADVERTISEMENT
Article continues below this ad
Teaming him up with Jericho has been a very good decision for AEW. The two have been consistently delivering great promos, and this one is just the best one yet. Chris Jericho used his Fozzy skills to get those vocals just right.
The two best talkers on one side can be devastating, but for some reason, it just works. The student and the teacher will definitely take the AEW fanbase by storm with more content like this.
ADVERTISEMENT
Article continues below this ad
While a lot of people were also overwhelmed but the segment, nothing's wrong with a little juice once in a while especially when Chris Jericho and MJF are on the mic.