EMBARRASSING! MJF's High School Acappella Performance Goes Viral
Published 10/22/2020, 1:27 AM EDT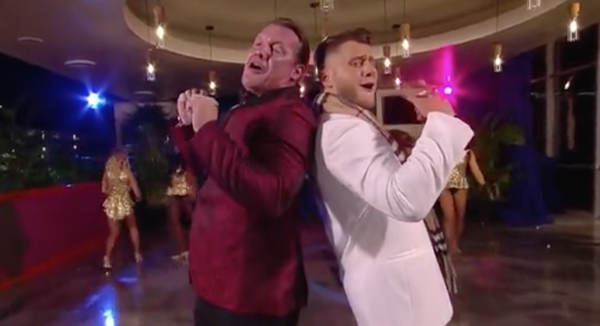 ---
---
Before MJF became the 'Salt of the Earth' in AEW, he was the 'Salt of the Earth' in an acappella group! Yes. You heard that right. The best heel in modern wrestling was part of an acappella group called the 'Acafellas'.
ADVERTISEMENT
Article continues below this ad
MJF dabbled in the performing arts!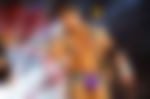 ADVERTISEMENT
Article continues below this ad
Maxwell Jacob Friedman graduated from Plainview High School in New York in 2014. He was part of the football and swim team, but he was also a heck of a singer.
He was part of Acafella, an all-boys acappella group who performed at competitions and student-organised concerts. Acafellas is also the third episode of the television series Glee, which is surely the reason the group chose that name.
On this week's Dynamite, MJF and Chris Jericho belted out an entire Broadway style performance. While Jericho's musical background is pretty popular, being the lead singer of Fozzy, it was MJF that surprised viewers with a very impressive performance. But, watch the video below to figure out how talented of a singer MJF really is.
Salt of the Earth on stage
MJF can do a Sugar Ray just as well as delivering sharp verbal jabs on the mic. The Salt of the Earth is one of AEW's most consistent performers.
His run as Cody's protege elevated him to a certain level, before turning on him at Full Gear. That led to one of the best heel runs in modern wrestling. He made Cody jumped through hoops to get a match at Revolution where he beat Cody.
Investing in him would do a world of good for AEW. In Maxwell Jacob Friedman, AEW not only have a good character but also an all-around entertainer. His segment with Chris Jericho proved how much of an asset he is to the company. MJF and Jericho joining forces would be wildly entertaining, drawing more viewers to Dynamite.
ADVERTISEMENT
Article continues below this ad
Fans are intrigued to find out what this storyline is leading to. Jericho turning on MJF? MJF turning on Jericho? MJF joining the Inner Circle? All of these would be huge angles for AEW to pursue.
Is this new friendship between the two making Sammy Guevara jealous? AEW have done a brilliant job with this angle, which is so unpredictable that fans have to tune in to Dynamite to figure out what would happen next.
ADVERTISEMENT
Article continues below this ad