Eric Bischoff Feels CM Punk and Daniel Bryan's AEW Debut Will Take the Spotlight Away From Younger Talent
Published 07/30/2021, 1:30 PM EDT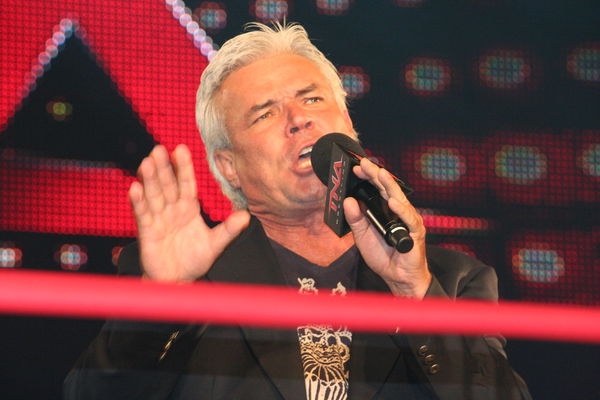 ---
---
The president of WCW, Eric Bischoff, had a lot to say about AEW and their recruiting strategy of signing former WWE Talents such as CM Punk and Daniel Bryan. Eric, the former GM of WWE RAW, is one of the fewest officials to work in WWE and WCW.
ADVERTISEMENT
Article continues below this ad
However, wrestling fans cannot forget the efforts of Eric that he put into WCW during his stint as the senior vice president of the brand. During the reign of Eric Bischoff, WCW outstretched itself to the epitome of wrestling entertainment, often competing with WWE for ratings.
Watch this Story- Six Times John Cena Stole Finishing Moves of Other WWE Superstars
ADVERTISEMENT
Article continues below this ad
Eric is undoubtedly one of the wisest in the business, and his assumptions have often been genuine. For example, in a recent interview, Eric questioned AEW's recruitment of former WWE talents and pointed out how these signings could ruin the company's long-term plans.
Eric Bischoff criticizes AEW's strategy to sign CM Punk and Daniel Bryan
For the past few months, AEW has incessantly signed former WWE talents and legends. As a result, famous names such as Big Show, Mark Henry, Andrade, Aleister Black, Rusev, and more have found a place in the AEW's locker room.
Multiple reports suggest that more WWE talents released by the brand are on their way to AEW. On the latest episode of the 83 Weeks Podcast, Eric Bischoff discussed the potential issues that could come along the path of AEW if they end up reluctant to nurture home-grown talents.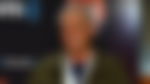 Eric Bischoff said- In case [Daniel] Bryan and CM Punk both go to AEW as we're reading about, that's an amazingly cool great thing. But, here's the risk, what's going to happen to a lot of that younger, home-grown talent that AEW started with that people were so excited about?"

"When you bring in all of that top talent that has had so much television time on the biggest platform in the world, they've obviously got a big fan base. All of a sudden that young aspirational group of talent that's coming up that people were so excited about, they're not going to get the focus because there's only so much television time." Bischoff added.
Eric's statement, and why is it so true?
Eric's quotes about AEW during the interview do shed light on the inevitable fact. AEW, in its infant stage, was undoubtedly building up some fresh faces, which excited the brand among wrestling fans as an alternative to WWE.
ADVERTISEMENT
Article continues below this ad
This was the sole reason for the undying support that the wrestling fans showered upon Tony Khan's company. But AEW is no more in an infant stage, and the fans have been critical about every mistake the company has been making.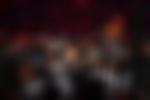 One such mistake is the constant signing of released WWE superstars. Signing these superstars may bring the brand an inflow of particular fanbase, but the brand forgets its base and the desire of their passionate fans that stood for the brand through thick and thin.
ADVERTISEMENT
Article continues below this ad
Instead, AEW needs to focus on filtering the best free agents available in the market and try to sign them by viewing a long-term plan for the brand with the wrestler. Therefore, wrestling fans felt the inevitable truth of Eric Bischoff's words about AEW.