Five Botches You Might Have Missed from the AEW Blood and Guts Match
Published 05/07/2021, 8:15 AM EDT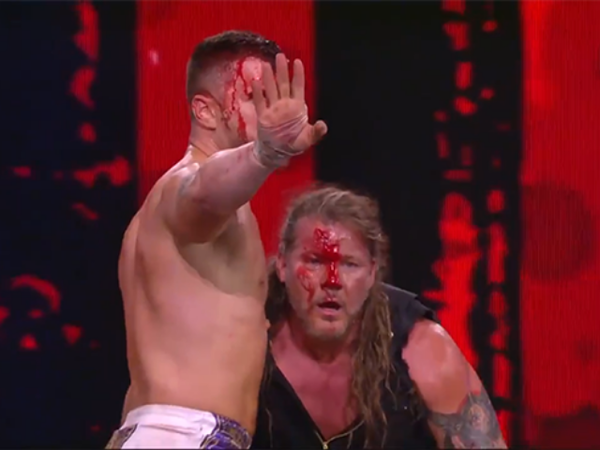 ---
---
AEW presented the Blood and Guts Special edition of Dynamite this past Wednesday on TNT. As is obvious, the main attraction of the show was the Blood and Guts (WarGames) match between The Inner Circle and The Pinnacle. And it didn't fail to deliver, but it also had its fair share of botches. What were they? Let's check them out!
ADVERTISEMENT
Article continues below this ad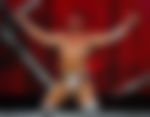 Sammy Guevara stumbles on the ropes inside Blood and Guts
ADVERTISEMENT
Article continues below this ad
Sammy Guevara pulled off an impressive Spanish Fly on Shawn Spears as both men stood on ring ropes. While Sammy regrouped, Santana and Dax Harwood were going back and forth. Harwood went for an Irish Whip, but Santana reversed it.
Meanwhile, Sammy Guevara was set on the other side of the ring for some kind of slingshot move. Sadly, the 'Spanish God' stumbled on the ropes and fell down, which was pretty evident. Either way, he made up for the botch with a Coast 2 Coast later in the match.
Jake Hager and Wardlow botch in the middle of the ring
Wardlow took several chair shots to his back, and then, Jake Hager came charging towards him. The big man got Hager up but could not control the momentum to place him on his shoulders.
Instead, both men fell down and Hager went face-first into the mat. Despite that, Wardlow picked up Hager but was cut short by the Inner Circle.
Interestingly, this wasn't the only botch in that particular moment of the match. If you watch closely, you can notice Hager wanted to jump off on his shoulders way before the chair shots from Santana.
However, he slipped on the protective ring padding and got back to base to recollect himself.
Wrong timing to zoom in?
'Le Champion' followed MJF to the top of the AEW Blood and Guts structure. He kicked MJF in the head, and locked him in the Walls of Jericho. Everyone had their eyes on MJF as he was inches away from tapping out. And that's when 'it' happened!
Chris Jericho raised himself into an elevated position as he held onto the Walls of Jericho. That's when everyone saw Jericho tickling or giving some sort of physical queue to MJF.
What happened after that? Well, he hit the 'Demo God' with a low blow! Times like these are why we feel it's right for WWE to have fairly more cuts during action.
Chris Jericho gets caught in the act at AEW Blood and Guts
After hitting Jericho with a lowblow, MJF regrouped as Jericho sold the hit. However, Jericho wasn't just selling his manhood being hurt but was also doing some trickery on the top. Unfortunately, the camera came in and caught Jericho evidently removing a blade from his wristband.
Jericho held on to the blade in his right hand and was seen once more as he battled the pain of MJF's finisher. Post that, MJF gave Jericho time to get the blade in position as he hit him with his Dynamite Diamond Ring.
We couldn't see Jericho's face, but that's when he bladed himself. And hence, we had a bloodied Jericho in the end.
Fake metal ramp exposed!
MJF pushed Chris Jericho from the top of the cage right on the ground. 'Le Champion' fell right through a stack of cardboard and rubber mats below. Well, we're not saying we wanted Jericho to drop on concrete. All we're saying is the production could have been way better.
ADVERTISEMENT
Article continues below this ad
They could've painted the fake metal ramps made from cardboards at both sides to make it seem as realistic as possible. If they had production limitations, in terms of all props being seen, then they could've easily added a spot where a table comes in and Jericho falls down through that.
Either way, if AEW would've thought this through, then none of it would've happened. The Blood and Guts match was fun indeed, but as a fan and as a critic, it wasn't great to see almost 5-6 botches in the main event. Plus, it wasn't great to see inside things such as blading, etc. They can definitely do better.
ADVERTISEMENT
Article continues below this ad