Former Impact Superstar Nick Aldis Opens up on the Behind Scene Behavior of Sting
Published 03/01/2021, 11:51 PM EST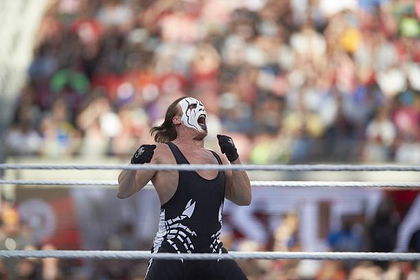 ---
---
Sting is one of the few wrestlers on the planet to have found success in NWA, TNA, WWE, WCW, and AEW. The Icon is called the 'Icon' for a reason. His career has spanned over four decades and encompasses some of the most memorable moments in wrestling history.
ADVERTISEMENT
Article continues below this ad
However, Sting's attitude and behavior backstage has remained somewhat of a mystery.
Nick Aldis talks about the backstage behavior of Sting
ADVERTISEMENT
Article continues below this ad
In TNA, Sting crossed paths with the current NWA World Heavyweight Champion Nick Aldis.
On the Keeping it 100 podcast with Konnan, the host asked Aldis about Sting's behavior backstage. He mentioned that Sting is a born again Christian, but it didn't affect his behaviour.
"I obviously had a good relationship with Steve in TNA, and he did a lot for me over there. But, you know, he's not one of those guys that's going to be, you know, he doesn't over share. It's not like he's going to sit there and sort of say all the stuff, but every now and then he would sort of make reference to like 'back when I was young and dumb kind of thing'."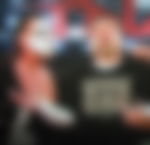 Aldis' relationship with Sting reflects how kind the veteran was to a young up-and-coming talent. Aldis continued, "Terry Taylor would always reference like 'hey, you know back in the day he was a wild man', kind of thing. So I was always curious to hear that because it was like, I always wondered if he mellowed out."
"To me he's always just been such a great guy, like just so chill and so kind of calm and you know polite and nice to everyone. It's hard for me to imagine that he would be that different."
Who is Nick Aldis?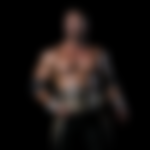 Nick Aldis is the current NWA World Heavyweight Champion. He holds the same title that Sting held twice. Aldis hails from King's Lynn, England, and is one of the finest British heavyweight wrestlers on the planet.
ADVERTISEMENT
Article continues below this ad
During his run in TNA, he rebranded himself as Magnus. He is a former TNA World Heavyweight Champion and a two-time TNA Tag Team Champion. He even won the coveted GHC Tag Team Championship with Samoa Joe, and the IWGP Tag Team Championships with Doug Williams.
On December 9, 2017, Aldis defeated Tim Storm to win the NWA World Heavyweight Championship, a title he's won twice. He lost the title at the infamous All In PPV event against Cody Rhodes. He won the title back from Rhodes at the NWA 70th Anniversary Show and is still the reigning champion.
Aldis is married to WWE legend and former Women's Champion Mickie James.
ADVERTISEMENT
Article continues below this ad