Dax Harwood Reveals Intense Backstage Moment With AEW Superstars
Published 07/10/2020, 2:42 PM EDT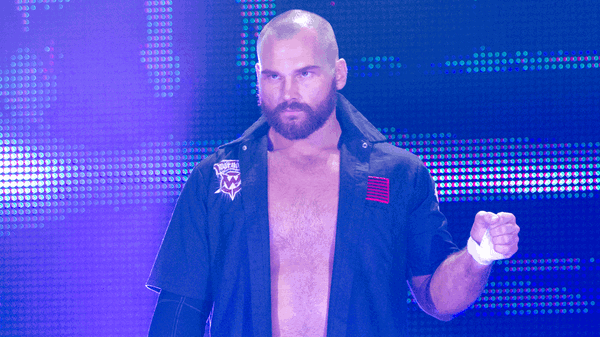 ---
---
In a recent interview with Kenny McIntosh, AEW Wrestler Dax Harwood talked about an awkward moment he and tag team partner Cash Wheeler faced following a podcast with Jim Cornette.
ADVERTISEMENT
Article continues below this ad
FTR appeared on Jim Cornette's podcast to talk about their career with WWE and their rise in AEW. Proud of this achievement, the team entered the hotel in which the AEW Wrestlers stayed.
However, they were greeted by an uncomfortable silence.
ADVERTISEMENT
Article continues below this ad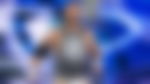 "It's funny that you mention Jim Cornette because we did the Jim Cornette Podcast. And man the next day that we walked into the hotel where all the AEW wrestlers stayed and you know, the scene in the movie where the record scratches and everything stops, everyone stares at you, that's exactly what happened," says Harwood.
Clearly, the AEW team wasn't happy with what FTR had just done. Harwood was surprised how movie-accurate the reaction was. 
"Yeah so awkward, they were all so mad at us because we did him Cornette podcast," explains Harwood. "That's ok with us. We don't care you know, if we make friends, we make friends and we have made a few. If they want to get mad at us because we're trying to make AEW a better place, make more money, we welcome that."
Dax Harwood and Cash Wheeler do what they love doing in the end
AEW and Jim Cornette have a strained relationship. This stems from the fact that Cornette has fired shots at AEW in his podcasts before. His past remarks weren't appreciated by the receiving end.
Harwood and Cash don't care much for this and make it clear that they are different.
ADVERTISEMENT
Article continues below this ad
"We wrestle, we enjoy what we enjoy and that style of wrestling that we present is just our style. I've never thought that I hope that we can impress Jim Cornette, I hope we can impress Bret hart," admits Harwood. "We've had these matches in the hope that the guys that we look up to do send us a text and say 'That was incredible'. That's also an accomplishment for us."
FTR goes where the music plays. They enjoy what they do and will do it anywhere. Harwood explains how their mentality going into the ring is different from other wrestlers these days. 
ADVERTISEMENT
Article continues below this ad
"We've never put a match together and said 'Ok well, back in the 80s, they would've done this'. We put our match together and we figure out what we're gonna do and what we want to do and what we would enjoy as fans," concludes Harwood.
It's clear that Harwood and Cash are free souls and do whatever they enjoy most. If given the chance, I'm sure they'd do Jim Cornette's Podcast all over again.