"I Could Have Never Imagined" – Ruby Soho Reveals How Rancid Bestowed Her a New Ring Name and Theme Song
Published 09/19/2021, 8:15 AM EDT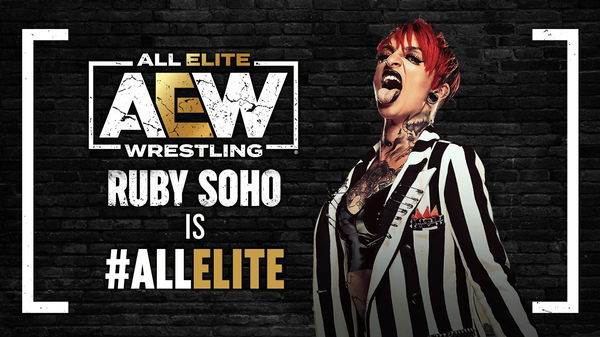 AEW's newest acquisition, Ruby Soho, made her surprising debut at the AEW All Out PPV in Chicago on September 5th. Soho debuted as the 'joker' during the Women's Casino Battle Royale, which she eventually won.
ADVERTISEMENT
Article continues below this ad
The former WWE superstar is currently feuding with the reigning AEW Women's World Champion, Dr. Britt Baker. Both the wrestlers will fight for the title at AEW Grand Slam next Wednesday.
ADVERTISEMENT
Article continues below this ad
Watch this story: Former WWE Superstars Who Are Thriving in AEW
Ruby Soho recently appeared on the Wrestling Perspective Podcast with 'Rancid' guitarist Lars Frederiksen, who lent his music for Ruby's AEW theme song. Interestingly enough, 'The Runaway' was so inspired that she opted for the name of the theme song: Ruby Soho.
Ruby Soho reflects on the conversation she had with Lars after her AEW debut
During the interview, 'The Runaway' talked about how she felt when she listened to Ruby Soho (the song) for the first time. Soho immediately imagined the song as it was written for her and she was instantly hooked.
"I definitely did listen to it with the thought of like, 'Wow, this is my music,'" Ruby said. "This is the song that I have listened to so many times and I would have never guessed that it was something I could actually use."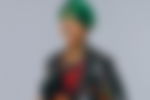 After Ruby's debut, Lars texted her to say that not only was the moment cool, but he was "honored" to be a part of it.
Soho also confessed her love of punk music and the way it has influenced her life. She added that the profession of wrestling also came into the mix, which was just like icing on the cake.
ADVERTISEMENT
Article continues below this ad
"I told him, 'You guys made that moment that much more special to me'. My love for punk and my love for pro wrestling came together in that moment."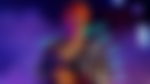 "This is everything that has built me and who I am and it came together that night and it was because of [Lars] bestowing this amazing gift on me, being able to use the name and the song. 'I was like, 'You helped make that moment that much more special even more than I could have ever imagined.'" Soho said.
ADVERTISEMENT
Article continues below this ad
Will Ruby win the AEW Women's Championship in her maiden title shot? Or will Britt Baker pull off another Pittsburgh Sunrise to defend her title? Either ways, we're about to witness one hell of a clash.