"I Was Fired Up" – Nick Gage Details His Experience Working With Chris Jericho on AEW Dynamite
Published 08/04/2021, 11:50 PM EDT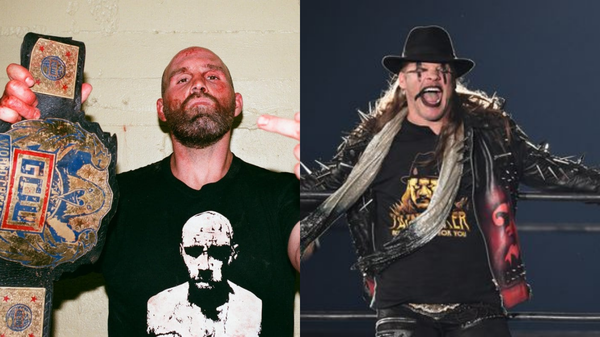 ---
---
There's a reason why AEW is rising to the top. It's because of the company's ability to get past boundaries within the industry and bring something new to the fans.
ADVERTISEMENT
Article continues below this ad
Recently, Nick Gage and Chris Jericho were a part of a deathmatch. Now, Gage is someone who has never been to AEW's locker room. So, when he first arrived, he didn't know what to expect. However, soon he realized all the pro wrestlers in the locker room were absolutely brilliant.
"I was fired up. I was born for that moment. The AEW locker room is awesome. The boys are great. I never felt like I was unwelcome or anything, so that was cool. I was able to focus on what I wanted to do. Then, they were able to let me be…I'm gonna be Nick Gage. They brought me in to be Nick Gage. If you don't want me to be Nick Gage, I'm going to leave. I felt great and I was fired up."
ADVERTISEMENT
Article continues below this ad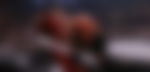 Nick Gage ensured AEW was serious about the deathmatch
He thought the company wanted to create the illusion of a deathmatch. Therefore, he was a bit surprised when AEW agreed to have a real deathmatch. Especially against Jericho. In fact, Gage made sure all the glasses, tubes, and anything else used were real.
ADVERTISEMENT
Article continues below this ad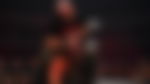 "I made sure it was going to be a real deathmatch, not some fake shit. We weren't going to roll around in fake glass. I was going to make sure the light tubes were real and the glass was gonna be real. They were down for it. I'm wrestling Chris Jericho, why wouldn't I?"
"Shoutout to Chris Jericho for being a tough motherfucker. I gave it to him. I carved him up. That was real glass. I checked that shit to make sure it was real. That shit cuts you up. He took all of it." H/t Fightful
ADVERTISEMENT
Article continues below this ad
Watch this Story: Former WWE Superstars Who Are Thriving in AEW.
Even though Jericho won that match, the brutality both of them put forward on National TV was exceptional. Maybe AEW will have more deathmatches in the future, but this one will always hold a special place within the AEW Universe!