"I'll be Waiting"- Chris Jericho Calls Out Floyd Mayweather
Published 06/07/2021, 12:09 AM EDT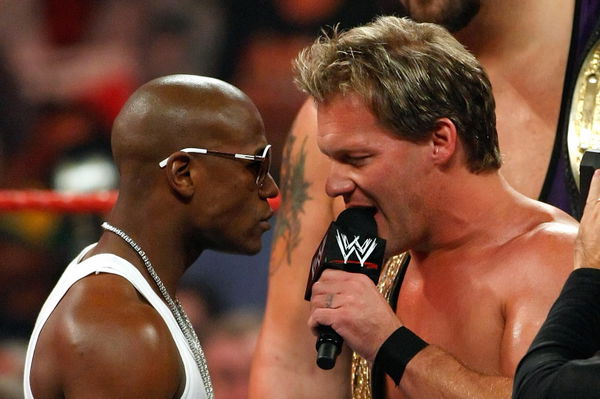 ---
---
Well, if you think the wrestling world is a whack place, the boxing world will leave you reeling. We just witnessed Logan Paul go eight rounds with one of the greatest professional boxers of all time in Floyd Mayweather. However, it looks like the GOAT has another challenge from one of wrestling's GOATs, Chris Jericho.
ADVERTISEMENT
Article continues below this ad
Chris Jericho wants to fight Floyd Mayweather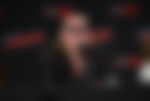 Ahead of the big fight on Sunday, Chris Jericho wished Floyd Mayweather luck but also called him out. He claimed Floyd would whip Logan Paul's a** [big surprise there] but he would be waiting for him after. Jericho has had issues with professional boxers in WWE but maybe this one could end disastrously for him.
ADVERTISEMENT
Article continues below this ad
Fighting Mayweather and making a million dollars seems like the easiest job in the world. However, you often forget you're stepping into the ring with one of the best in the sport's rich history. But Chris Jericho isn't far behind either.
If you stack up Jericho and Mayweather's accomplishments side by side, they'd probably be the same height. Floyd has won titles across weight classes and his title wins are in the double digits. As for Jericho, he's won world titles, headlined WrestleMania, made an entire wrestling company relevant and, of course, beat The Rock and Steve Austin on the same night.
This could be potentially awesome, and at the same time, absolutely disastrous. However, we can't wait to watch this when it goes down.
Did they cross paths in WWE?
In 2008, Floyd Mayweather did the unthinkable and crossed over to WWE for a marquee match at WrestleMania. His opponent was the world's largest athlete, the Big Show. In the build up to the match, Floyd broke Show's nose and angered the giant, but the match ended differently.
ADVERTISEMENT
Article continues below this ad
He knocked out the giant and made an enormous amount of money from the match. However, he wasn't done with WWE in 2008. He returned a year later, but this time, he went face-to-face with a champion. When he came around again, Big Show and Jericho were the World Tag Team Champions.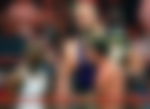 Floyd teased having a sequel to his WrestleMania match but claimed his upcoming bout with Juan Manuel Marquez was more important. Up stepped Jericho, who told the boxer to his face that he isn't the best but only a good self-promotor.
ADVERTISEMENT
Article continues below this ad
He brazenly claimed Marquez would knock him out, after which Jericho and Show would wipe him off the planet.