"I'm Going to Probably Retire"- Miro Makes a Huge Statement About His Future in AEW
Published 01/28/2021, 7:00 AM EST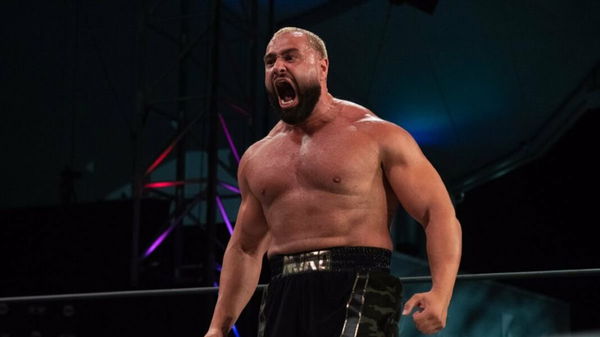 ---
---
Miro has been in the shadows on AEW Dynamite. The former WWE Superstar has not reached the levels of superstardom he witnessed with Vince McMahon.
ADVERTISEMENT
Article continues below this ad
AEW has been trying to push Miro to the top, but they prioritize other storylines much higher. He has world champion written all over him, and if AEW does not see that, he might just retire.
Miro hints at retirement on his Twitch stream
ADVERTISEMENT
Article continues below this ad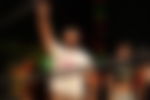 On his Twitch stream, Miro claimed that he might retire from professional wrestling if he does not win the AEW World Championship. This will be a supremely upsetting sight, as the Bulgarian is way too talented to have his career end prematurely.
A viewer on his stream asked him when he would become AEW Champion, to which he had a shocking response. "When the time is right. I've said it before. And I can guarantee you that if I don't become AEW Champion, I'm going to probably retire. Actually not probably, I will retire."
Miro then reassured his fans by saying, "Do you know what that means? That means I'm going to become AEW Champion."
A fan wouldn't know whether to be sad or confused about Miro hinting at his retirement, or joyous because AEW might just put the belt on him to save him from leaving.
Will he be the one to dethrone Kenny Omega?
ADVERTISEMENT
Article continues below this ad
Kenny Omega won the AEW World Championship in December and has only just completed a month with the title. He deserves a long and healthy reign, given the talent he possesses. The storyline with IMPACT also warrants him to be the champion for the entire storyline.
Ideally, it would be a hero from AEW who snatches the title from Omega and saves the company from the hands of Don Callis. But AEW can go a different and a more unpredictable way. By pitting the dominant Kenny Omega against his biggest challenge possible, AEW will be creating a match for the ages.
Miro is very versatile, which means he can work with an opponent of any size, stature and skill set. A match with Kenny Omega over the AEW Title would be best for the future of AEW, giving them the exposure they desire so badly.
ADVERTISEMENT
Article continues below this ad
Putting the title on Miro would create a lot of mainstream buzz around AEW and might carry them above WWE as the biggest promotion in North America.