"I'm So Jealous of that Son of a Gun" – WWE Hall of Famer Praises Chris Jericho
Published 09/17/2020, 12:07 PM EDT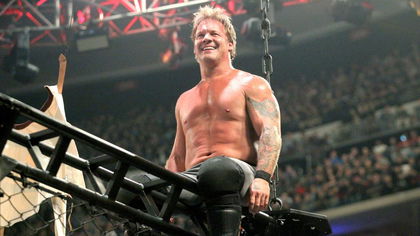 ---
---
A new name was added to Chris Jericho's long list of fans (longer than the List of Jericho). WWE Hall of Famer Kurt Angle recently revealed he is jealous of his contemporary Chris Jericho. During a recent q&a session, Angle said, "I'm so jealous of that son of a gun."
ADVERTISEMENT
Article continues below this ad
Kurt Angle says Chris Jericho is phenomenal
Chris Jericho has been in the sports entertainment business for decades. The 'Demo God' has innumerable titles to his name and multiple iconic moments. He achieved his legendary status because he is worthy and he never stops until he is the best.
ADVERTISEMENT
Article continues below this ad
Another legend, Kurt Angle, was full of praise for Jericho's immense success over the years, especially at this age. In his recent q&a session with the Facebook Pro Wrestling Junkies, Angle said, "He's my age, and how he's still able to go at this level like he's doing right now, especially after 25-30 years in the ring, he's phenomenal."
Chris Jericho started his wrestling career in the Independent Circuit back in 1990. He made his WCW debut in 1996 and became the Cruiserweight Champion. Y2J debuted in WWE/F in 1999 and won multiple championships and memorable matches throughout his career.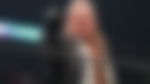 After serving WWE for two decades, Jericho came to AEW last year. Due to his experience, Le Champion is not only a wrestler but also one of the creative heads in the company.
With his status, in-ring, and on-air abilities, Kurt Angle believes, Jericho "will go down in history as top 5 of all time."
Kurt Angle retired from in-ring action at last year's WrestleMania after he lost to Baron Corbin. After that, Angle specifically worked in WWE backstage production.
ADVERTISEMENT
Article continues below this ad
He was released in April this year. WWE offered him many posts in the company but Angle refused, in order to focus on his nutrition business.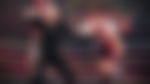 The All-American hero is not wrong. It is only a matter of time until Jericho enters the Hall of Fame.
ADVERTISEMENT
Article continues below this ad
Rather, it is Jericho's wish whether he wants to be in the Hall of Fame. Till then, we get to see the "Best in the World" on our screens every week on Wednesday at AEW Dynamite.