"It Does Absolutely Nothing" – Booker T Criticizes Kenny Omega Winning the IMPACT World Championship
Published 05/01/2021, 9:30 PM EDT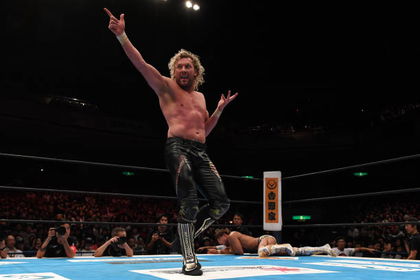 ---
---
It seems almost impossible to hold the title of a company when the pro-wrestler is not even working with that company. However, this is what happened with Kenny Omega.
ADVERTISEMENT
Article continues below this ad
The AEW Champion had a match against Rich Swann, the former IMPACT World Champion, at Rebellion 2021. At the end of the night, Omega walked away as the champion of both the companies.
On that, Brad Gilmore and Booker T spoke at lengths about the implications of having a champion that isn't even signed to the company. Both of them agree that the current situation doesn't paint IMPACT Wrestling in pleasant light.
ADVERTISEMENT
Article continues below this ad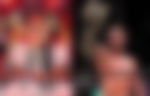 "I don't know what IMPACT is thinking right now. Maybe they're thinking the rub. It's a cool moment for AEW.. It's not a cool moment for IMPACT Wrestling", said Booker T. "For Rich Swann to go out and lose the title to Kenny Omega, it does absolutely nothing in my opinion."
However, he explained when this situation could have been advantageous for IMPACT.
"I own both companies and I was working the fans, you know what I mean? At the same time with both my companies."
Both of them agree that this was an odd move by IMPACT Wrestling where they agreed to letting their number one guy drop the belt to a competitor from another company.
Kenny Omega came up with the idea
During an interview with Renee Paquette, Tony Khan explained that it was actually Omega who had brought up the idea. Tony Khan approved of it, and the went forward with it.
"He asked me about it, and I love good ideas," Khan said. "I don't do every idea. But this is something that Kenny brought up that I thought was a great idea. He put a lot of thought and time into this. I give 100 percent of the credit to Kenny." H/t Bleacher Report.
Furthermore, the partnership between IMPACT and AEW allows the pro-wrestlers from both companies to make appearances at both, if they are booked.
ADVERTISEMENT
Article continues below this ad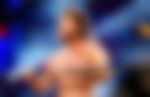 Previously, Sammy Guevara had the chance to make an appearance and work a storyline with IMPACT. Unfortunately, it didn't work out because Guevara directly contacted IMPACT about not being happy with the storyline after Jericho approved.
IMPACT contacted Jericho about this, who in turn asked IMPACT to ban Guevara from the premises.
ADVERTISEMENT
Article continues below this ad
Guevara landed himself in trouble with AEW after this incident. Since then, he's made up for it and is working alongside Chris Jericho as a part of The Inner Circle.