"It is All a plan" – Miro Clarifies Why he Attacked Orange Cassidy on AEW Dynamite
Published 12/11/2020, 10:27 AM EST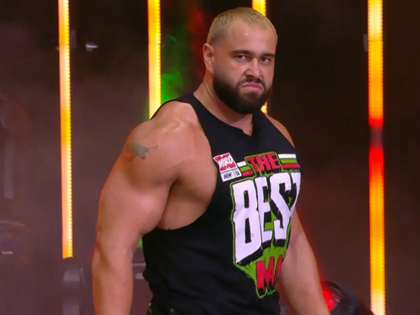 ---
---
The latest episode of AEW Dynamite featured Miro attacking Orange Cassidy, which led to the latter losing to MJF.
ADVERTISEMENT
Article continues below this ad
While this has panned out great for MJF, many fans were confused by his actions. Therefore, Miro addressed the audience to explain his actions.
"It is all a plan my man, it is all a plan. There is nothing random, there is nothing random that is happening. But let's talk about this, 'did you all enjoy it?'. I said we are gonna be big for tonight's episode in AEW, and I believe I delivered. Yet again. Yet again, I delivered. I scr*wed Orange? Orange scr*wed Orange."
ADVERTISEMENT
Article continues below this ad
I came from a situation where I didn't have the clout or influence to steer my own career. That will never happen to me again. I'm all about the numbers now, and there's not a single thing anyone in AEW could do about it. I am in control.

Full Video: https://t.co/pArP6e16H7 pic.twitter.com/i87qpUKUTl

— Miro (@ToBeMiro) December 10, 2020
Miro reveals that there is absolutely nobody who can keep him nailed to the ground. Ultimately, he knows that the world is run by people who are influential, and he is one of them.
Reaons why Miro attacking Orange Cassidy confused the audience
There are two reasons why Miro's actions did not align with what's going on in AEW at the moment.
One, Miro had nothing to do with it. He could have not interfered and let the match proceed. Now that he has, this will lead to a storyline or feud between them. If he wanted to "put Pocketman in his place", he could have selected a different time.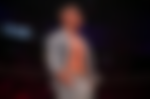 Second, MJF recently joined The Inner Circle. The entire faction was there to help him if he needed any.
Let's not forget that Miro had a beef with The Inner Circle after MJF and Sammy Guevara held onto his hands while Wardlow took his shots. This incident occurred during the Dynamite Diamond Battle Royal.
In fact, Miro went on a complete rant about how this was unfair and the entire faction was a collection of cowards.
ADVERTISEMENT
Article continues below this ad
Now, even though he claims that none of his actions were to help MJF or The Inner Circle, it still does not matter. At the end of the day, his actions helped MJF triumph over Orange Cassidy.
Keeping the above in mind, it makes zero sense for Miro to help a member of the faction retain the Dynamite Diamond Ring. Logically, he should have been helping Orange Cassidy.
ADVERTISEMENT
Article continues below this ad
If he wanted to show to the AEW Universe that nobody can stop him from being at the top, attacking MJF would have made sense given his loss at the Dynamite Diamond Battle Royal. At least, that would have been aligned with Miro avenging himself.