Kurt Angle Drops a Huge Hint About Wrestling Return Ahead of AEW Revolution
Published 03/06/2021, 1:45 PM EST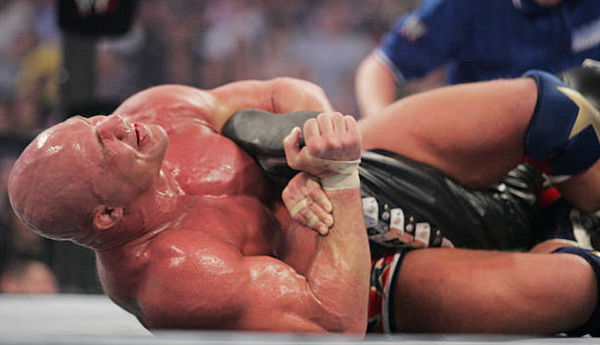 AEW Revolution promises the debut of a huge superstar who will sign an AEW contract as well. According to Paul Wight, this superstar is a Hall of Fame worthy talent. AEW CEO Tony Khan also described him as a 'huge star' and one of his favorite wrestlers. On his Instagram, Kurt Angle might've just let the cat out of the bag.
ADVERTISEMENT
Article continues below this ad
Kurt Angle drops big hint on return to wrestling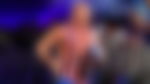 ADVERTISEMENT
Article continues below this ad
Former WWE Champion and Hall of Famer, Kurt Angle, teased a potential return to wrestling on his Instagram. The former Olympian posted an intense video of him getting geared up to wrestle. Angle has not wrestled a single match since WrestleMania 35.
Angle's last match was a bitter disappointment, losing to Baron Corbin of all people. Fans wanted John Cena to be the one to retire Angle, making Corbin the worst viable choice to retire the legend. With this tease, Angle has gotten fans excited about a potential last run in AEW.
Angle is legendary enough to be Tony Khan's favorite wrestler, and he even lives up to the hype generated by the AEW CEO and Paul Wight. The thought of Angle signing a multi-year contract is extremely exciting. Angle hasn't faced many superstars from the current AEW roster. He and Cody Rhodes had an excellent match in 2016 for Defiant Wrestling.
A wrestler like Kurt Angle will definitely be a big contribution to AEW, in terms of wrestling and backstage. Having worked with WWE for seven years in his first stint, and two in his second, Angle is a precious contribution to the young company.
Is Angle's return too far-fetched?
ADVERTISEMENT
Article continues below this ad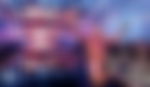 Money has proven to be a big incentive for legends to come out of their retirement, irrespective of the significance of their retirement. Shawn Michaels sold out his iconic WrestleMania 26 retirement for a massive payday in Saudi Arabia. We now have to live with the fact that HBK's last match involved three other old men hobbling around the ring in the Arabian desert.
Angle's retirement wasn't anything close to HBK's retirement match against the Undertaker. It slightly resembled HBK's horrible outing in Saudi Arabia. Angle might not be loyal to the WWE, and his recent release will not help either.
ADVERTISEMENT
Article continues below this ad
Angle might be the least far-fetched superstar who can debut at Revolution. If it is indeed him, we guarantee the roof will blow off Daly's Place.