Miro Claims his AEW Debut was Bigger than Sting's Recent Debut on Dynamite
Published 12/06/2020, 1:06 AM EST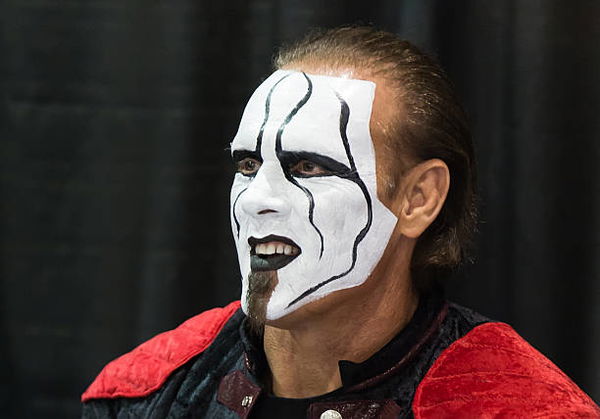 ---
---
"I thought Winter was coming, but all of a sudden, the next thing you know, Sting shows up!" Yes, The franchise player of WCW, Sting, made his AEW debut at the Winter is Coming show. Another former WWE superstar, Miro, reacted to Sting's debut on his Twitch live stream, which was later posted to YouTube.
ADVERTISEMENT
Article continues below this ad
Miro reacts to the debut of The Icon
ADVERTISEMENT
Article continues below this ad
"I was actually pretty surprised, I didn't see him at all," said Miro. The former Rusev was part of the show and competed in the Dynamite Diamond Battle Royal. Kudos to AEW for keeping Sting's debut a secret, the reveal of which would have hampered the pure and raw emotions we saw from the fans in attendance.
"I love Sting, but if you go a few months back, when another dear superstar debuted, the number was slightly higher. I'm just saying. Sting, nothing but love. Sting, nothing but love, but you're about a hundred thousand short. You're about a hundred thousand short my man, almost there."
Miro's cheeky and mischievous response to Sting's debut was all fun and games. Unfortunately for Miro, Sting's debut did eventually receive more views than his debut. At the time of writing, Miro's debut stands at a cool 1.9 million views, while Sting's has crossed the 2 million mark.
The Best Man and Sting have become must-see superstars in AEW
ADVERTISEMENT
Article continues below this ad
In Miro and Sting, AEW have obtained two immensely popular superstars, who would be hellbent on making a mark on the wrestling business. After his release from WWE, the former Rusev was touted as the hottest free agent in the business. Tony Khan snapped him up, and he made his debut in September. However, he is yet to make a mark in AEW.
Sting might've only debuted a couple of days ago, but it already became the biggest news of the year, second only to Edge's return at the Royal Rumble. Had AEW fit 50,000 people into an arena, the pop for Sting might've been louder than the one Edge received.
ADVERTISEMENT
Article continues below this ad
At 61 years of age, Sting's wrestling ability might be diminishing as we speak. His run in WWE came to an unfortunate end due to an ill-fated back injury, and he hasn't wrestled since. Miro is at an age where he can pretty much execute every move in the book, but will his booking be shortchanged by the debut of Sting?