MJF and The Pinnacle Issue a Statement After the Huge Win over the Inner Circle at AEW Blood and Guts
Published 05/06/2021, 7:45 AM EDT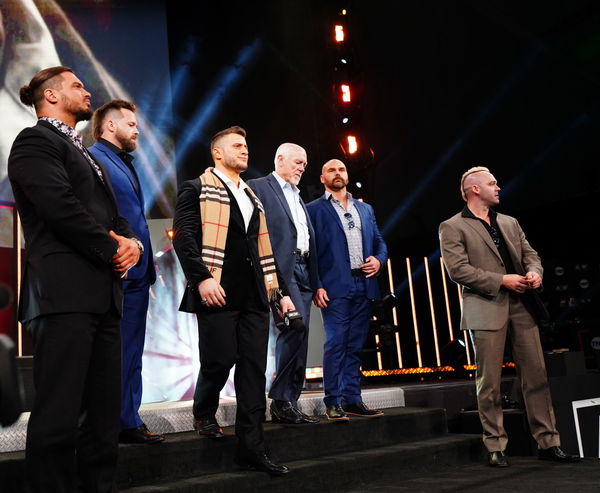 ---
---
MJF and the Pinnacle proved their worth as AEW's top faction with a dominant win over the Inner Circle. Blood and Guts became a reality as both factions painted the cage red. In the end, it was MJF who stood tall over Jericho, cementing himself as the true icon of AEW.
ADVERTISEMENT
Article continues below this ad
The Pinnacle celebrate after winning AEW Blood and Guts
ADVERTISEMENT
Article continues below this ad
After the match, the Pinnacle had a celebratory moment backstage. Tully Blanchard cut a passionate promo about the effort and grit shown by his men in the brutal war.
Nearly every member of the Pinnacle bled, courtesy of the Inner Circle. However, it only fueled their fire to be AEW's top faction.
"What you're looking at is 'King of Blood and Guts," said Blanchard. "These guys right here took everything that the Inner Circle could dish out, and yet they're over there waving down, 'no, no, no, no, we give up, we give up'. And that's all it took to get our hands raised."
"You guys right here, dug deep inside, you took everything they could dish out, and you walked out on top. That's the way it is, that's what it's about, being at the top; being at the Pinnacle. Ladies and gentlemen, it is your honour to look at these five guys."
MJF added, "Because when you're in the Pinnacle, you're always on top."
The Salt of the Earth held Jericho at the edge of the cage and threatened to throw him off. This made the Inner Circle throw in the proverbial towel, making the Pinnacle the first winners of AEW's Blood and Guts.
Is this feud over?
While some might claim the Pinnacle's defining victory ends this feud, there are bigger reasons to believe it isn't over. First off, there's no clear direction for the Inner Circle apart from breaking up. AEW won't break up their most popular faction soon after they reunited.
ADVERTISEMENT
Article continues below this ad
As for MJF, he will receive his comeuppance in some form. However, the form in which he'll get it is unclear. It even makes sense for Jericho to pursue MJF on his own, but the legend needs to put over the younger man.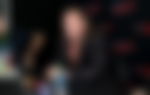 AEW is grooming MJF to become a future world champion, and a win over Jericho is a step in that direction. By sticking to this feud, it gives the youngster an impetus to grow, and keeps teams like FTR and PnP busy till they re-enter the tag team scene.
ADVERTISEMENT
Article continues below this ad