OFFICIAL: The Inner Circle and The Pinnacle to Compete in The Second Ever Stadium Stampede Match on AEW Double or Nothing
Published 05/13/2021, 7:45 AM EDT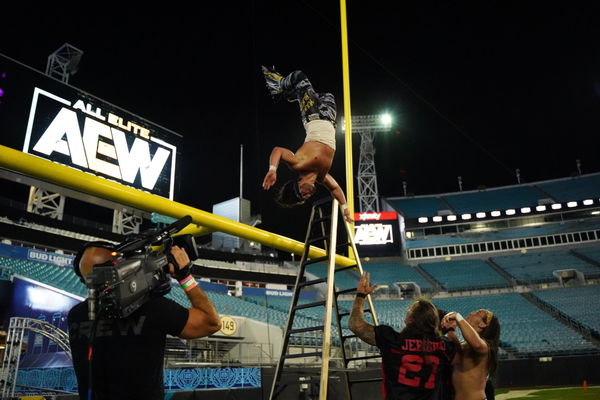 ---
---
At last year's Double or Nothing, AEW introduced the now popular Stadium Stampede Match. The promotion is bringing back the match for a second time this year with The Pinnacle and Inner Circle.
ADVERTISEMENT
Article continues below this ad
After The Pinnacle defeated Inner Circle last week, the former was supposed to have a 'coronation' this week (12/5/21)/ However, MJF and his stable's celebration from the "Blood and Guts" victory was cut short.
Jericho and The Inner Circle literally crashed the party with a water tank and hosed down their enemies with a water cannon. The hosing is reminiscent of WWE Hall of Famer 'Stone Cold' Steve Austin's multiple iconic beer baths in Attitude Era.
ADVERTISEMENT
Article continues below this ad
Although MJF initially declined the offer of the rematch, The Inner Circle watered them down until they said yes. However, MJF added the stipulation that they will take on Inner Circle in the same match they lost last year, Stadium Stampede.
Even this match comes with a catch as MJF added another stipulation. If The Inner Circle loses like they did last year against the Elite and Matt Hardy, Jericho's coveted fraction will have to break up forever.
What is an AEW Stadium Stampede match?
As we mentioned earlier, last year's Double or Nothing PPV hosted the first-ever stadium stampede match. The match took place at the TIAA Bank Field.
Kenny Omega scored the victory with a "One Winged Angel" electric chair driver on Sammy Guevara from the stadium seats onto a platform 15 ft. below. So what is a Stadium Stampede match?
Started as an aftermath of the COVID-19 Pandemic, the match takes place in an empty stadium. It is a hardcore match and could be live or pre-recorded.
ADVERTISEMENT
Article continues below this ad
The first Stampede match was pre-recorded the Friday before the PPV with 18 cameras. "It would have been very difficult to pull that off if it wasn't a cinematic match like this," Tony Khan told Bleacher Report. "We did a lot to make it safe. But there is still an element of danger. Only two of the most amazing wrestlers in the world could have pulled it off."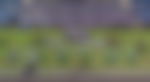 "We are all really proud of it…we all put multiple ideas and big spots in the match…I hope the Stadium Stampede can be a signature match here in AEW," Tony said last year.
ADVERTISEMENT
Article continues below this ad
Seems like Tony's dream is coming true this year. Do you think Stadium Stampede would be a signature match in AEW? Let us know in the comments below.