Paul Wight Calls AEW Locker Room More Positive and Supportive Than WWE Locker Room
Published 03/09/2021, 12:49 AM EST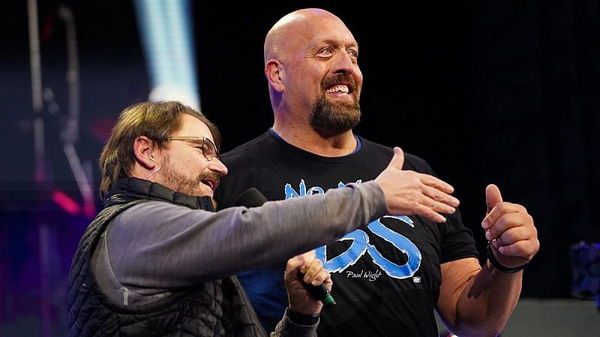 ---
---
Paul Wight, formerly the Big Show in WWE, has arrived in AEW. The World's Largest Athlete is going to be a tremendous asset to the Jacksonville outfit and the entire roster of young, promising talent.
ADVERTISEMENT
Article continues below this ad
Wight will be a colour commentator alongside Tony Schiavone for AEW's new show, Elevation. However, his in-ring career is far from over, and we might see him grace the squared circle soon.
Paul Wight praises the AEW locker room
ADVERTISEMENT
Article continues below this ad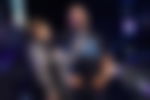 Despite his limited role and the short time spent in AEW, he already has mighty praises for the locker room. In a post show media call, Paul Wight explained the difference between the AEW locker room and the WWE locker room.
"The atmosphere is completely different. I think anytime you start over new somewhere it's automatically going to be refreshing, but even more so here. The support, the one thing that is different here that I really enjoy, is the support and the fight that the talent has over here for respect and recognition.
"You want a locker room, it's not guys stepping on each other's toes, cutting each other's throat to get a position. You want a where everybody is trying to get over and everybody is trying to make the best possible product for the fans. And that kind of environment I thrive on, and I love this environment.
"I haven't seen a locker room with this kind of positive energy in a long, long, long time. So for me to come over and I've heard the stories from some of the guys, I heard the stories from Jericho about how nice it was here. And, I talked to Cody and Billy Gunn, and people I've known for a long time. They said it's different over here Paul, it's different."
According to Wight, the energy has rendered him excited to lace up his boots and work with the AEW talent.
Wight calls AEW a more supportive company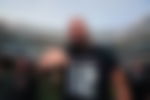 What made Paul Wight, formerly the Big Show, so popular with fans was his work outside of WWE. From community awareness programs to doing films and television shows, and winning World Championships, Wight was a pop-culture icon.
ADVERTISEMENT
Article continues below this ad
However, opportunities in WWE were limited as the competition is extremely high. Wight emphasized on getting more opportunities with AEW because of the freedom Tony Khan has given him.
"A lot of those opportunities were limited because there was so much talent and there were so many people striving for the same things that now I'm not competing against a lot of people around me. Now, I've kinda got his wide open atmosphere and the positive reinforcement and the encouragement behind it now is unreal.
"It's very surreal for me to come from a very competitive market to now where it's competitive but also very supportive."
ADVERTISEMENT
Article continues below this ad