"Maybe I'll Wrestle Brandi"- Renee Paquette Opens up on Joining AEW
Published 01/16/2021, 12:12 AM EST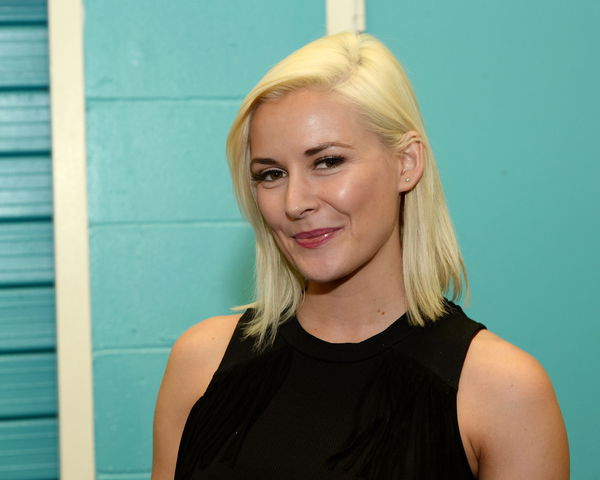 ---
---
Dean Ambrose shocked the world in 2019 by announcing his departure from WWE. The company gave him an adequate farewell, but AEW gave him an even grander welcome.
ADVERTISEMENT
Article continues below this ad
Dean Ambrose was dead, but Jon Moxley was back. He debuted in AEW at Double or Nothing 2019, where he attacked Chris Jericho and Kenny Omega. During this time, his wife Renee Paquette was still working for WWE.
Renee Paquette might be open to working in AEW
ADVERTISEMENT
Article continues below this ad
In an interview with Chris Van Vliet, Renee Paquette opened up on the possibility of an AEW career and calling her husband's matches in WWE. Paquette quit the WWE in August 2020, saying that she had accomplished everything in her WWE career except an active career as an in-ring performer.
Chris told her that everyone assumed that once Moxley went to AEW, she would follow suit. She responded, "Maybe I'll wrestle Brandi and then like, our kids are going to wrestle."
Renee's desire to wrestle took Chris by surprise, to which she said, "Who knows?" before chuckling aloud.
"It's like you look at AEW and I think everything they're doing is fantastic, and I'm not saying I wouldn't do something there. I for sure would if the right thing came up. But, it's not the thing that I'm like, chasing down. I think my time in WWE was so great and my time in wrestling has been so great, but I don't want to have that be the only thing that I do, I don't wanna pigeonhole myself."
While Renee thinks about her time as a WWE commentator and television interviewer as something to fall back on, she still wants to explore the world of wrestling.
"I think there's so many other things that I want to do, that I think going right to work in another wrestling company would sort of take away from my whole purpose of wanting to walk away."
Renee opens up on calling her husband's matches
Chris Van Vliet asked Renee if it was difficult for her once Jon Moxley debuted in AEW. "Shockingly no, it didn't. It actually made my life easier to be honest."
ADVERTISEMENT
Article continues below this ad
Renee had just begun doing commentary for Raw, making history as the first full-time female commentator in WWE.
Dean Ambrose returned from injury on the Raw before SummerSlam, where he was in a babyface role. However, he soon turned heel by betraying Seth Rollins and beating him for the Intercontinental Championship.
"God calling my husband's matches while he's this like, wacky heel was like a really hard spot to be in."
ADVERTISEMENT
Article continues below this ad
It is funny to think that it was Ambrose being portrayed as an obnoxious heel that made her cringe but not his shocking betrayal of his Shield brothers, especially Reigns, who on the same night, revealed that his leukemia had returned. Nevertheless, if Renee Paquette were to join AEW, it would be pretty groundbreaking.
Trending Stories