REPORTS: Chris Jericho Injured Following The Pinnacle vs The Inner Circle Match at Blood and Guts
Published 05/14/2021, 9:00 AM EDT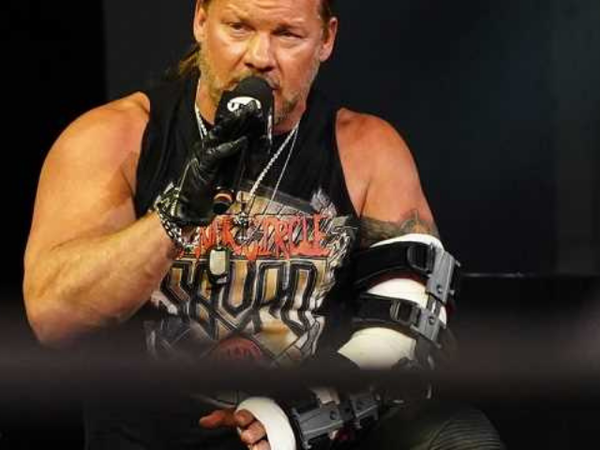 ---
---
AEW Blood & Guts featured a match between The Pinnacle and The Inner Circle. However, more than the match itself, the ending caught fans' attention. MJF dropped Chris Jericho from the roof of the steel cage as the latter fell on a table and was motionless for quite some time.
ADVERTISEMENT
Article continues below this ad
The idea was to not show Jericho on screen for two weeks to make it seem like it injured he was injured during the fall. However, Jericho appeared on AEW Dynamite this week with his left elbow in a brace, hinting at a legitimate injury.
It's possible Jericho has suffered a fracture on his elbo, and might not take part in any in-ring action for a while. However, he might continue to be a part of segments and promos.
ADVERTISEMENT
Article continues below this ad
For example, even though Chris Jericho didn't wrestle at the latest episode of AEW Dynamite, he drove in a truck filled with "bubbly". The other members of The Inner Circle soaked the members of The Pinnacle in it while they were cutting a promo.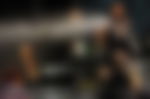 It's clear that AEW is continuing the feud between The Inner Circle and The Pinnacle. Notably, this feud was significant in making wrestling fans engage with the Blood & Guts event. AEW had put in tremendous effort in building up this match to the point where everyone would tune in to witness the action.
Now that the feud is moving forward, it's hoped that fan attention will stay too.
VIDEO: MJF Threatens to Throw Chris Jericho off the Roof, The Inner Circle Loses to The Pinnacle on AEW Dynamite Blood & Guts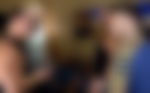 The beginning of Chris Jericho & The Inner Circle vs. MJF & The Pinnacle
The feud started when MJF betrayed Chris Jericho and created his own faction. Jericho didn't take the betrayal lightly, and when The Pinnacle took over the Inner Circle's locker room, all members were furious.
The Inner Circle waited outside while MJF was giving a speech to the members of his faction. Following this, The Inner Circle mauled each member of The Pinnacle and didn't stop until none of them could move a muscle.
ADVERTISEMENT
Article continues below this ad
Chris Jericho attacked MJF, dunked his head inside a toilet, and flushed it. They put MJF outside the locker room following this derogatory act.
Prior to Blood & Guts, both the factions cut engaging promos which got the audience to genuinely look forward to the match between them.
ADVERTISEMENT
Article continues below this ad
It's possible the feud will end with one faction surrendering to the other. Question remains: Will Chris Jericho let MJF take his place? Let us know in the comments below.