Rusev Details a Miserably Failed Prank on an AEW Superstar
Published 09/20/2020, 10:53 AM EDT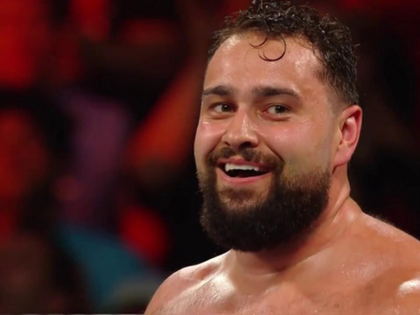 ---
---
Recent AEW addition, Rusev (Miro), shared a hilarious story about his AEW colleague, Brodie Lee. He went back to the time when both of them were a part of WWE.
ADVERTISEMENT
Article continues below this ad
This story goes back to the 2013 SummerSlam when Rusev and Brodie Lee were sharing a room. This was the first time when the company put two guys in the same room with a double bed.
Now, the two of them rarely saw each other. Usually, both did their own thing and relaxed with their respective group of friends.
ADVERTISEMENT
Article continues below this ad
One particular night, Rusev had already returned to the room to go to bed. Just as he was preparing to sleep, he heard Brodie's voice. As a result, a wild idea struck his mind.
"There I hear his voice, and I'm like 'uh-oh, Brodie is coming'. But I don't wanna just greet Brodie like 'hey bud, tell me all about your night'. Like, I don't wanna do that. So I said to myself 'I am going to scare Brodie.' I am going to scare him so bad he is not going to be able to fall asleep all night."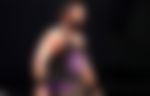 Rusev revealed that Brodie was trying very hard to be quiet. He respected the lights being switched off and did not want to disturb him at all. However, the 'Bulgarian Beast' had a different stream of thoughts running through his mind.
"There comes Brodie. He is trying to be so quiet which I really respect because it was dark, and he really respected that I, maybe, am asleep. Which is really nice and considerate thing for him to do. So what I do, I said to myself 'I am going to scare Brodie by hiding under my blanket and jumping out naked, screaming with all my voice, right in his face."
Did the plan work for Rusev?
Now, there was one particular "maneuver" that he did not calculate while plotting his prank. Not once did he consider that Brodie might not directly go to the room. Well, that is exactly what happened. Instead of going directly to the room, he went to the washroom.
When this occurred, Rusev told himself that as a grown man pranking another grown man, it was his duty to wait for five more minutes before executing his well laid out plan. Unfortunately for him, the universe had other plans altogether.
ADVERTISEMENT
Article continues below this ad
"So I wait. The next thing you know, I realize it is six in the morning and my alarm just rang to wake me up. I've been waiting for Brodie for about 35 seconds, and out of my excitement to scare him, I fell asleep."
It appears as though he may have gotten over it. However, at that point, he was very disappointed because falling asleep was certainly not a part of his plan!
ADVERTISEMENT
Article continues below this ad
Read Next: WWE Announces Surprise Championship Match for Clash of Champions