Shock and AEW! Fans React to Big Show Signing with AEW
Published 02/24/2021, 1:30 PM EST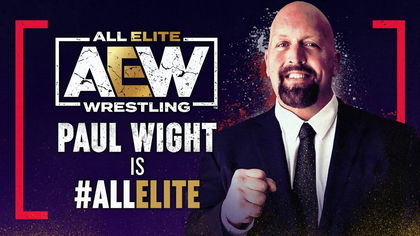 ---
---
Former World Champion and WWE legend the Big Show has signed for AEW. AEW broke the internet with the announcement, as Paul Wight joins Jon Moxley, Matt Hardy, Cody Rhodes, and many other former WWE stars. Fans reacted to the news with shock and awe, while some criticized the decision.
ADVERTISEMENT
Article continues below this ad
Big Show was one of WWE's biggest stars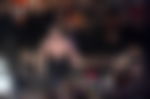 Both physically and in terms of recognizability, Big Show is one of WWE's biggest names. He earned the moniker of the World's Largest Athlete in the WWE and should credit his success to Vince McMahon.
ADVERTISEMENT
Article continues below this ad
Could Show be viewed as a traitor who left the company that gave him everything for greener pastures?
Just a reminder that #AEW's marks are toxic.
They were laughing at the thought of #BigShow beating Drew last year after #Wrestlemania ended.
Now? They're praising @tonykhan.
Just hope they care about his health.
Clearly Tony doesn't care about safety as long as it gets views.

— ✮EWZine✮ (Just #WEARTHEMASK for OTHERS) (@TheEWZine) February 24, 2021
The Big Show signing with AEW is literally his biggest character trait, dude heel turns on everyone including companies he works for.

Sucks for him his Netflix Show is WWE produced so that checks about to get cut.

— Greg (@RealistSpeaking) February 24, 2021
Show debuted at beginning of the Attitude Era in WWE. He interrupted Stone Cold Steve Austin's match against Vince McMahon at St. Valentine's Day Massacre.
Show tossed Austin through the steel cage, giving him the win. In the 20 years following his debut, Show is a future WWE Hall of Famer and a Grand Slam Champion.
Big Show should have received his induction into the WWE Hall of Fame first before joining AEW. Big Show is a top 5 big man of all time.

— J. (@jimmyyadig) February 24, 2021
🎵Weeeeellllll – It's the Paul Wight.

Yup, it fits. I'm down.#AEW

— Jennifer Louise (@_JenLouise_) February 24, 2021
Sasha's interview and the Big Show move both go to show that sometimes Business is Business and wrestlers gotta do what's best for them . #AEW #WWE

— Dre Horizon (@drehorizon) February 24, 2021
Is Paul Wight signing for AEW a troubling sign for WWE?
In 2019, Jon Moxley made his AEW debut at Double or Nothing after 7 years with the WWE. He was a Grand Slam Champion, a MITB winner, and a main event superstar.
Matt Hardy wrestled for 20 years under the WWE but left in 2020 to join AEW. Chris Jericho became one of the greatest superstars of all time in WWE but did not hesitate to join AEW once his WWE contract ended.
These signings have proven that business trumps loyalty in the wrestling industry. WWE gave the Big Show everything, including a Netflix show, but it did not stop him from joining the 'enemy'.
ADVERTISEMENT
Article continues below this ad
It is a worrying thought for WWE management and Vince McMahon, despite offering wrestlers the best, it is not enough to keep them with the company.
It wouldn't be shocking if this develops into a mass exodus of superstars from St. Petersburg, Florida, to Jacksonville. This bears an eerie resemblance to WWE's biggest stars; Randy Savage, Kevin Nash, Razor Ramon, and Hulk Hogan jumping ship to AEW.
Will any other former World Champions follow suit? Will WWE take some action to restrict superstars from joining rival companies, and knowing the cynical nature of Vince, it is entirely possible.
ADVERTISEMENT
Article continues below this ad
MORE- WATCH: When Vince McMahon Officially Ended the Monday Night Wars