Sting Sends Cryptic Messages to Cody Rhodes and Darby Allin in his First AEW Dynamite Promo
Published 12/10/2020, 1:25 AM EST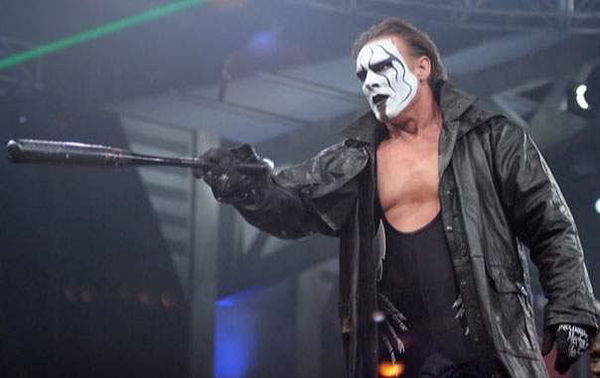 ---
---
Many fans have speculated that Sting will not be able to hang with the athletic in-ring prowess of the young AEW roster. We still don't have enough evidence to comment on that, but we can say with certainty that Sting can still outweigh them considerably in terms of microphone skills and charisma.
ADVERTISEMENT
Article continues below this ad
On tonight's episode of AEW Dynamite, the 'Icon' addressed his shocking debut last week. Tony Schiavone was in the ring with Cody Rhodes, asking him about Sting's assist in his match against Team Taz.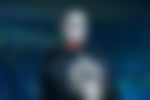 ADVERTISEMENT
Article continues below this ad
Before Cody could say anything, Sting's music hit, and the 'Icon' walked out to a thunderous reception from the crowd.
We were treated to some enriching nostalgia as Sting and Tony indulged in a highly entertaining banter. Sting thanked Schiavone for all those legendary introductions in the glory days of WCW.
To commemorate his return to TNT, Sting asked Tony to give him one last "It's Sting!" A visibly emotionally Schiavone happily complied and the crowd went berserk.
However, this is where the fun and games ended.
Sting sends cryptic messages to Darby Allin and Cody Rhodes
Even though Sting helped Cody Rhodes and the Nightmare family last week, the AEW EVP was suspicious of his intentions. He asked Sting to reveal his cards and unveil his exact motives behind coming to the 'Land of Elite.'
Unsurprisingly, Sting wasn't very keen on doing that. However, he did give us a little glimpse of what we can expect from the future.
He called AEW a jungle, and a jungle isn't complete without the scorpion. Moreover, there were certain animals that seemed very familiar and he wants to know them better. While saying this, he pointed at Darby Allin, who sat in the "cheap" seats with a visibly confused look on his face.
ADVERTISEMENT
Article continues below this ad
Before moving out of the ring, Sting made sure that Cody knows who the bigger man was. He leaned close to him and said, "See you around, kid."
Sting has single-handedly added a lot more juice to the storylines of AEW. We still don't know what his intentions are. However, by the looks of it, he wants to bring Darby Allin under his tutelage.
ADVERTISEMENT
Article continues below this ad
The young AEW sensation has many similarities to Sting's iconic "Crow" character. The black and white face paint, the lone wolf persona, and a subtle ode to the paranormal make Sting and Allin's career trajectories very similar.
What do you feel about Sting's first major storyline in AEW? Let us know in the comments section.