"I Almost Started Crying"- AEW Superstar Felt His Career Is Over After Incident With Tony Khan
Published 10/23/2020, 9:48 PM EDT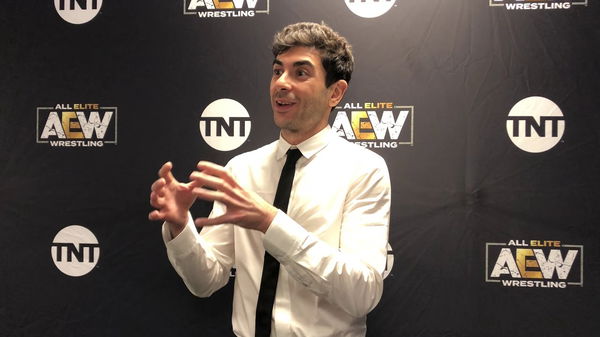 ---
---
AEW Superstar, John Silver, recently shared a heartwarming story about AEW CEO, Tony Khan. Silver is one of the upcoming stars of the Dark Order group led by Brodie Lee.
ADVERTISEMENT
Article continues below this ad
However, there was a time when Silver felt that his time in AEW was over after an unfortunate incident with Khan. Silver narrated this incident on a Shot of Brandi with Brandi Rhodes.
On the episode, Silver spoke about that night with Tony Khan that comprised alcohol, mustard, and one of the five D's of Dodgeball. Here's what he had to say.
ADVERTISEMENT
Article continues below this ad
"After the Jaguars football game, we were all hanging out. Chuck Taylor was drunk, of course. He has a level when he's 'fun Chuck Taylor' and then he gets 'really annoying Chuck Taylor.' He's taking mustard packets and pegging me with them. Of course, I'm like, 'screw this guy,' I start launching them back at Chuck. He ducks. I hit Tony [Khan] in the face with a mustard packet. Once that happened, I'm like, 'Alright guys, nice knowing you, I'm done here. It was a good run.' He actually wasn't that angry. I almost started crying."
After hearing about this incident, people could not help but compare what would have happened if Vince McMahon was Tony Khan's place. We all know that crossing McMahon in any capacity can be a huge mistake.
Paul London getting fired after he smiled live on tv during a serious segment or Vince being angry with Titus O'Neil after a segment on Raw, the boss' low temper is the stuff of legend.
While everyone likes to know the difference working for McMahon and Khan, one former WWE and current AEW Superstar explained the difference.
Vickie Guerrero speaks about the difference between working for Tony Khan and Vince McMahon
Vickie Guerrero was in the WWE for thirteen years. She worked as a manager for Edge and Dolph Ziggler and as SmackDown General Manager. She left WWE in 2014 and joined rival AEW in 2019.
In an interview on The Ryback Show, she spoke about differences between both the bosses.
ADVERTISEMENT
Article continues below this ad
"I've known Vince for almost 20 years. He's been in our family for a long time, but the thing with Vince and WWE is as a superstar, you never saw Vince in the hallway to be able to– you saw him come through the hallway, but he was on a mission with 20 people around him and he was just on his way."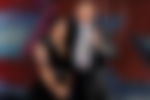 Guerrero then spoke about how much Tony Khan cared about all his staff.
ADVERTISEMENT
Article continues below this ad
"If we're there 10 days in Florida, he'll schedule a BBQ for everyone that's there so we have somewhere to go for the holiday, and he's there. He's not just scheduling something. He's not out doing his own thing, he's there with his girlfriend and his family. And we're just drinking and eating, and he just wants to sit back end enjoy himself, and that's just really cool, because he's one of us and he's not trying to say, 'I'm up here. This is everyone else."