The Lesser Known History Between Christian Cage and 'The Icon' Sting
Published 03/16/2021, 2:23 PM EDT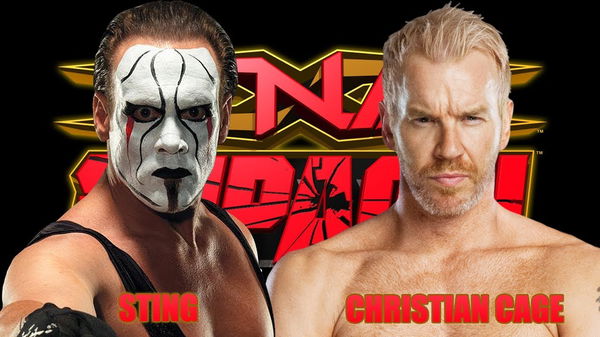 ---
---
AEW has signed two of the biggest names in the wrestling business in Sting and Christian Cage. Both men wrestled in WWE before, and both have given Vince McMahon a fair share of sleepless nights. However, most modern wrestling fans do not know Christian Cage and Sting faced off back in TNA.
ADVERTISEMENT
Article continues below this ad
Christian Cage and Sting had a rivalry in TNA
ADVERTISEMENT
Article continues below this ad
In 2005, Captain Charisma left WWE and joined a promotion that was on the rise. TNA was becoming increasingly popular amongst mainstream wrestling fans. With a roster full of talented athletes like Samoa Joe, AJ Styles, and Christopher Daniels, the promotion was already in a great place when Christian Cage joined.
At TNA Final Resolution 2006, Cage teamed up with Sting to take on Monty Brown and Jeff Jarrett. Jarrett held the NWA World Heavyweight Championship that Christian wanted. After beating Brown and Jarrett, Cage won the World Title a month later at Against All Odds.
After losing the World Championship, Cage befriended Sting. The Icon was the #1 contender for the World Championship, and Cage wanted to be in his corner for his title defence against Jeff Jarrett. At the PPV, Cage betrayed Sting and helped Jarrett retain the championship.
He explained his attack by claiming the Icon did not show enough passion during the encounter to "get the job done" against Jarrett. Sting would return to face Cage on an episode of TNA Impact, but an interference by Tyson Tomko cost Sting the match.
They would square off twice again in triple threat matches, also involving the NWA World Champion Abyss. Abyss won the first triple threat match, but Cage won the title in the second one by pinning Sting. Aside from these battles, the Icon and Captain Charisma did not cross paths.
AEW futures of the Icon and Cage
ADVERTISEMENT
Article continues below this ad
At 61 and 47 respectively, neither Sting nor Cage can continue wrestling for too long. For the former, this AEW run might be his last run as an in-ring performer. As for the latter, a WWE return could still be on the cards.
Cage confronted AEW Champion Kenny Omega on Dynamite last week, sparking speculation about a potential clash down the line. It seems premature if you think about Cage getting an immediate title shot and Miro having to tread water in the mid-card. However, the mainstream eyeballs Cage brings to the product have to be considered.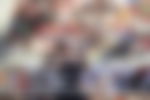 Sting's match at AEW Revolution was a tremendous success. AEW might not want to jump the shark and put Sting in another cinematic match. A rivalry with Lance Archer might be on the cards, but I'm afraid that match will be a very one-sided affair.
ADVERTISEMENT
Article continues below this ad