"The Name That Will Pop the Business" – WWE Hall of Famer Booker T Talks CM Punk Signing with AEW after Big Show
Published 02/26/2021, 9:18 AM EST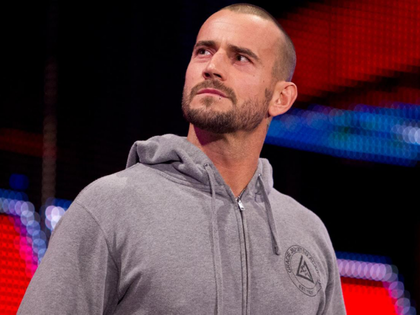 ---
---
Booker T and Brad Gilmore discussed the possibility of CM Punk joining AEW following Big Show's move to the company.
ADVERTISEMENT
Article continues below this ad
Gilmore pointed out that previously, Punk had stated that he would join AEW if the company pays him an enormous amount, and they put him in workable and interesting storylines.
Booker T responded to Gilmore's observation about Punk's demand.
ADVERTISEMENT
Article continues below this ad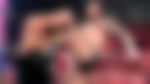 "Look, I'm sure man, every time the mailman show up, I'm sure that bag gets smaller. You know what I mean? The mailman is dropping off bills man. Light bill, you know the phone bill, you know what I mean, cable bill, you know the mortgage note….. I'm telling you man, the number in that bag is definitely going to dwindle."
Additionally, Booker T believes that if Punk joins, he will be a colossal hit.
"I'm sure CM Punk, that would be the name that will pop the business if he was to show up. You know because, I'm like this here – if Sting is 61 and could take a power bomb, you know, Punk at 41 should be able it."
Booker T made a previous prediction about CM Punk
Previously, Booker T had predicted that Punk could return at Royal Rumble 2021.
"Everybody wondering what is CM Punk going to do… Perfect time for someone like CM Punk to make a return and what a splash it would be if CM Punk was to be #30 coming into the Rumble."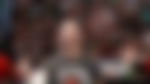 "My thing is this, CM Punk would be the most unexpected entry to enter into the 2021 Royal Rumble than anybody out there. Somebody asked me the question on Monday about who's the unexpected guy, you know, and I had to think about it for a minute. And that would be the guy – CM Punk."
Obviously, he didn't return to Royal Rumble 2021. In fact, there is a very good chance that he will never return to WWE, considering the company fired him on his wedding day.
His last match in WWE was at Royal Rumble 2014. Punk took this as the final chance to show the company and the audience what he is capable of.
ADVERTISEMENT
Article continues below this ad
He was in the match for almost fifty minutes when he suffered an injury, but reportedly, the WWE ringside doctors refused to do anything about it.
Kane arrived, even though he had been eliminated, and pulled Punk out of the ring and threw him into the announcer's table.
This was the last straw, and Punk quit the promotion in a fit of rage.
ADVERTISEMENT
Article continues below this ad