Tony Khan Reveals How Mark Henry Landed at AEW following WWE Retirement
Published 05/31/2021, 12:11 PM EDT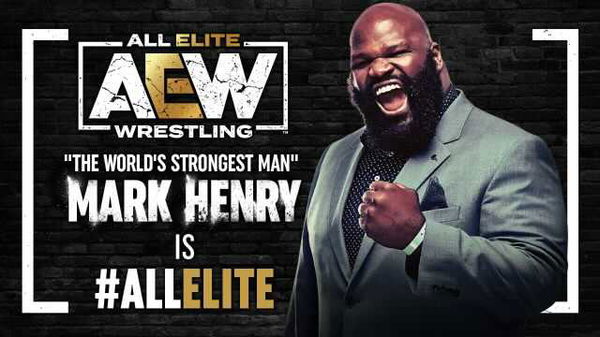 ---
---
Tony Khan does not take a break from bringing new signees. Since the time AEW came into being, a plethora of talent have become a part of the AEW Universe. Now, Khan has pulled in another major name from the wrestling industry to AEW, none other than Mark Henry!
ADVERTISEMENT
Article continues below this ad
Tony Khan announced that Mark Henry will join AEW as an analyst for the new show, Rampage, debuting on August 13th. Additionally, he will take on the role of an AEW coach for the young talents.
Khan revealed that Henry and he have been friends for a while, and when he learned the former WWE Superstar was readily available to work in the industry, he immediately brought him onboard.
ADVERTISEMENT
Article continues below this ad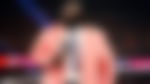 "Mark Henry and I are friends. Mark told me he was available and to do things that I would be really interested in doing. I thought that would be really interesting because he's not only a good friend but a really respected person in the wrestling business. A great wrestler, a great mind, a great scout, and a great analyst in wrestling. He gives his opinions on the radio. But he provides great scouting reports. And he really has helped mentor a lot of wrestlers in addition to being a great wrestling mind.
"I think he could be not only a great on-air personality but a great backstage influence. He's a great friend and person, so it's just great to have Mark in the AEW family, and it was great to announce it on such a special show."
Apart from Mark Henry, Tony Khan has brought Lio Rush onboard as well.
Mark Henry expressed his wish to return to the ring
Previously, Mark Henry has worked for only one company, WWE. He joined WWE in 1996 and has had a great career in the company.
Unfortunately, Mark Henry believes he never had a last match at the company and wanted to return to give the fans a final match.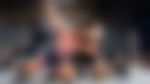 "I quit before I had a last match. Before I waved to everybody, I had the pink jacket on, I'm sorry I lied to y'all that I was leaving and retiring – I own it. "
"But I did not get that match where you go and pay tribute to the fans. And you go and wrestle somebody that's up-and-coming. That's talented. And you give them what we call 'the rub'. I didn't do that and I feel guilty, that's why I'm doing it." H/t GiveMeSport
ADVERTISEMENT
Article continues below this ad
Not only did he express this desire but also worked hard to drop a significant amount of weight and get in shape for the same.
Watch This Story: Superstars Who Underwent Impressive Body Transformations
ADVERTISEMENT
Article continues below this ad