Tony Khan Reveals the One Thing That Separates AEW from WCW
Published 08/31/2021, 3:20 PM EDT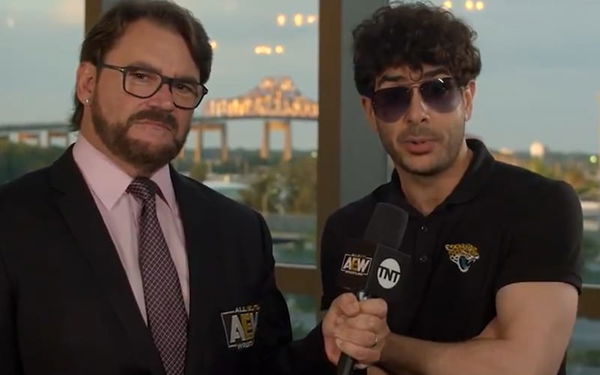 ---
---
The wrestling business is hot right now, with so many companies having top talent. Fans are excited to have a wrestling boom back. Tony Khan, without a doubt, is in the middle of this revolution. The man was pivotal for AEW to operate at the scale it is operating at. The only legitimate competition for WWE in terms of reach and size in over twenty years.
ADVERTISEMENT
Article continues below this ad
Tony Khan saw something in the Elite and took a calculated chance at pro wrestling. So far, it seems to have been a pretty positive endeavour. The show Dynamite has had a very positive response from their channel TNT. So much that they even got another show to air on Fridays. One of the major reasons apart from the scale and partnerships has been the talent. From megastars to homegrown talent, the mix has been great for AEW.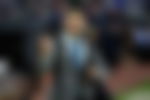 Tony Khan feels AEW is similar to WCW
ADVERTISEMENT
Article continues below this ad
We have compared AEW to WCW on multiple occasions. They are on the same network that being TNT. Both are at a scale where they are competing with WWE. Both have names who are recognised apart from wrestling, too. The president of AEW had another interesting fact to add to the above. Speaking to Busted Open Radio, Tony Khan adds that the wrestling landscape has changed for the better and feels his roster is like that of WCW in '97.
ADVERTISEMENT
Article continues below this ad
Tony furthermore adds, "I don't want to compare our roster to anything, ever, but I like to compare our roster sometimes to what I think was the hallmark great roster, which was 1997 WCW where you had all these stars and all this young talent. I really do my best to try to utilize the roster even better than they were when they were a successful company and printing money in 97 and 98." (H/T Fightful)
Tony also stated that, according to him, they didn't utilize their stars the way they should have. He feels with the presence of some seniors, a lot of newer wrestlers didn't get a fair opportunity. Tony Khan added, "There are great opportunities here and I don't think Jericho, Mysterio, and Guerrero got those same opportunities when they were on a roster with the all-time names like Hulk Hogan, Ric Flair, Randy Savage, and Roddy Piper".
ADVERTISEMENT
Article continues below this ad
Tony felt that WCW could have been way better had it not been for Vince Russo taking over and making the decisions he made.