Tony Khan Will Not Have Chris Jericho and a Four Man Commentary Both on AEW Rampage
Published 08/14/2021, 11:13 AM EDT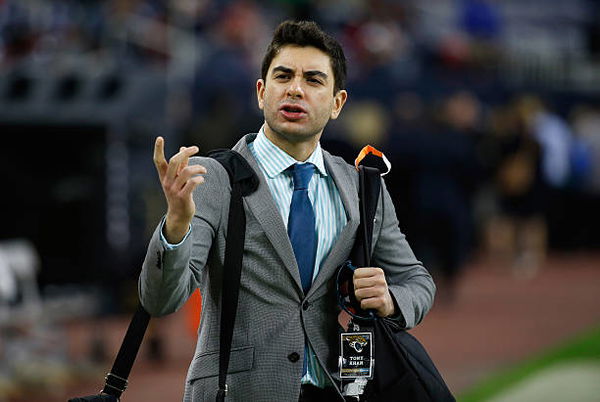 ---
---
AEW Rampage started off hot with their first show live from Pittsburgh. While fans were eager to watch some high-profile matches take place, it intrigued many about what else would be presented differently. A rather uncommon occurrence was the 4 man commentary booth. Chris Jericho joined the team, while Mark Henry made his on-screen debut for AEW. AEW President, Tony Khan, on Busted Open, talked about how he plans to stick with a three-man team.
ADVERTISEMENT
Article continues below this ad
He added, "It's not always going to be a four-man booth". Tony thinks Mark is in a unique position. He accredited Henry for the amount of wrestling he watches every week. Given Busted Opens nature of being a podcast involving reviews and discussions of storylines, it gives Henry the edge. Mark Henry accredits his decades of experience and weekly watch hours to why he can critique content today.
Is Mark Henry here to fix AEW?
ADVERTISEMENT
Article continues below this ad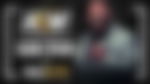 Mark Henry is not here to fix AEW since it ain't broken. The fans are interested in what role is Mark playing as part of AEW. Henry has stated that he will do everything, dipping toes wherever needed. Mark not only will help younger talent as an Analyst but also be helping the team behind the scenes.
He believes had AEW been lacklustre with their content, they wouldn't be the most talked-about promotion in the world. Mark has also stated how he is going to involve AEW with community outreach as well. Cody Rhodes had also stated how he believes Mark's connections will help scale the social ladder. Mark also stated that he will wrestle, just unsure when. He has said he would love to face off some of the newer talent, an intriguing proposition for the fans for sure.
AEW Rampage Booth Subject to Change according to Tony Khan
ADVERTISEMENT
Article continues below this ad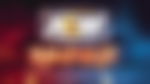 Tony khan stated, "There might be other times where Jericho would be wrestling and Mark would be in the booth. And I think there will be times it'll be a three-man booth and times it'll be a four-man booth. But we really have four hosts to the show, is how I'd say it."
It is safe to believe that while Taz and Excalibur will be regulars on the show, Henry will play a major role with sit down interviews and calling matches. Jericho is a Ring talent as well, making him fit the role of a guest in the booth, for whenever he isn't wrestling. AEW Rampage will unearth many surprises. Maybe they want to make the show the Best in the world. Wink, wink.
ADVERTISEMENT
Article continues below this ad