UNREAL! Chris Jericho Survives Wardlow in the Fourth Labor of Jericho on AEW Dynamite
Published 08/11/2021, 11:25 PM EDT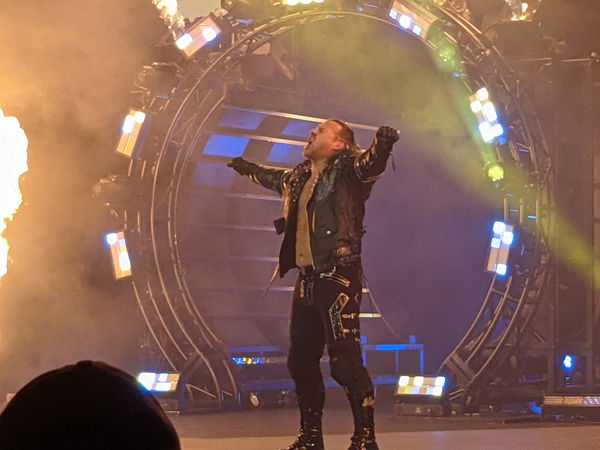 ---
---
MJF had been putting former AEW Champion Chris Jericho through gruesome matches and is hell bent on making the life of 'Le Champion' miserable. On this week's AEW Dynamite from the Petersen Events Center in Pittsburgh, Pennsylvania, we saw Jericho fighting his last 'labor' – Wardlow.
ADVERTISEMENT
Article continues below this ad
Jericho's fight against Wardlow was the fourth installment in the 'Five labors of Jericho' before he could wrestle against MJF. Jericho finally conquered his fourth labor, to MJF's surprise, and put an end to this week's torture.
ADVERTISEMENT
Article continues below this ad
Watch this story: Former WWE Superstars Who Are Thriving in AEW
Jericho has now defeated Shawn Spears, Nick Gage, Juventud Guerrera, and Wardlow to get to MJF for next week.
Chris Jericho conquers the fourth labor
Before the main event between Jericho and Wardlow, earlier at the event, MJF reminds Chris Jericho that he's already defeated him twice, and he has yet to get his first win against him.
Finally, we got to see Jericho and Wardlow inside the ring just moments away from their face-off. As soon as the bell rang, Jericho made quick attacks and even hit the Codebreaker, but it could only keep Wardlow down for one count.
However, that early Codebreaker ticked Wardlow off and he rained heavy punishment on the 'Demo God'. After a few suplexes and Irish whips, Wardlow started delivering back-to-back powerbombs, that even the commentary lost the count for it.
Throughout the match, MJF found himself involved in the match in some capacity as an outside alias to Wardlow, where he would choke or rake Jericho's eyes.
However, these distractions became a pivot point in the match as the referee caught MJF slipping a diamond ring to Wardlow and immediately dismisses him by the ringside.
While the referee was dealing with MJF, Jericho swings a baseball bat at Wardlow and catches him with a 'Judas Effect' pinning him clean.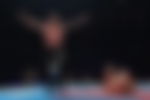 MJF announces the fifth labor
After the match, Shawn Spears comes down, and attacks Jericho; however, Sammy Guevara takes down Spears. MJF gets back in the ring, locks in the 'Fujiwara Armbar' on Jericho's bad arm.
ADVERTISEMENT
Article continues below this ad
He then grabs the mic and says no Judas Effect for their match next week. If Jericho uses it, MJF wins. He further added that Jericho cannot walk out to his theme song, and is coming out to dead silence next week.
ADVERTISEMENT
Article continues below this ad