WATCH: AEW Fans Takeover New York Subway Singing Judas
Published 09/23/2021, 12:32 PM EDT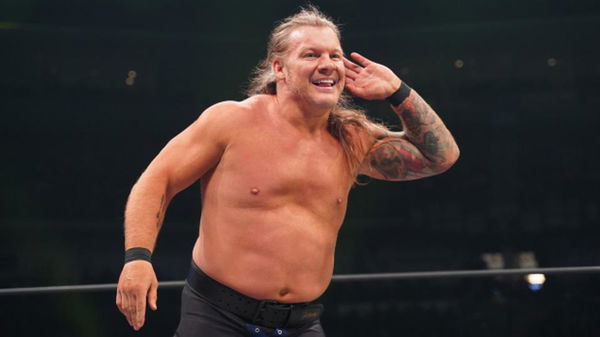 ---
---
Chris Jericho isn't only famous when he's stepping in the ring or in the arena, he's on the fans' mind even when they've left the arena.
ADVERTISEMENT
Article continues below this ad
It so happens that the AEW Universe keeps Jericho in mind even when they are travelling. The evidence? Well, a group of AEW fans sang Judas while taking the 7 train back to Manhattan. This is what Jericho's legacy is, the impact he has had upon the fans!
Of course, this isn't the first time fans are signing Judas. There have been other instances where fans have sung the song to their hearts' content. It's absolutely amazing to witness something that melts the heart.
ADVERTISEMENT
Article continues below this ad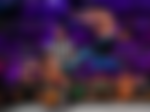 Chris Jericho discusses the infamous Labours of Jericho storyline
During a conversation with Stephanie Chase, Jericho revealed that AEW had considered Chris Hero as one of the labours, and how the company went about picking the names for the matches.
"We thought the Nick Gage deathmatch would be cool. We were trying to think of another guy and one idea was Chris Hero. A couple of other names were thrown around. I thought Juventud Guerrera would be a good idea because he seemed to fit. It seemed like a good idea to have one guy from my past in there. I didn't want to make it a bunch of guys from my past. 'It's gotta be Lance Storm.' I just wanted Pinnacle to start and end, the deathmatch was a cool idea, and then someone from my past, and I thought Juventud was best for that."
ADVERTISEMENT
Article continues below this ad
His storyline with MJF was one of the greatest in AEW history. Jericho proved over and over again as to why he is considered a top wrestler in the industry. Also, considering AEW gives creative freedom, it's safe to assume a lot of the times Jericho had his own ideas which took form during his feud with MJF.
Watch This Story: Roman Reigns vs Finn Balor: The Journey To Extreme Rules 2021
ADVERTISEMENT
Article continues below this ad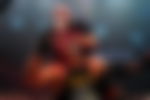 Additionally, the feud between Jericho's faction and MJF's faction really helped AEW with ratings and viewership. If nothing else, their feud proved that making two factions rivals instead of focusing on two individual pro-wrestlers works for the audience as well.