WATCH: Brian Cage DESTROYS Sting With a Vicious Powerbomb on AEW Dynamite
Published 02/18/2021, 6:30 AM EST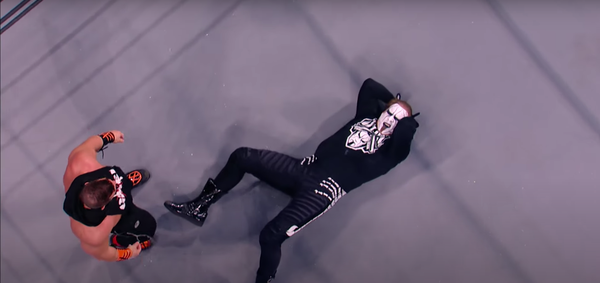 ---
---
Sting asked for trouble when he decided to call out Taz and his goons on AEW Dynamite. The Icon thought he'd deal with the heels by himself, but got lured into a trap set by the wily veteran from ECW. Instead of Sting dominating the heels, we saw him get power bombed all the way to hell.
ADVERTISEMENT
Article continues below this ad
Team Taz lures Sting to the ring
ADVERTISEMENT
Article continues below this ad
On AEW Dynamite, Sting was supposed to call out Team Taz after the faction tortured Darby Allin. They trapped him in a body bag and dragged him behind a pickup truck. The Icon wasn't impressed by the antics and wanted to exact revenge.
Team Taz beat Sting to the punch and walked to the ring. Taz mentioned that his team was down a few men because of Darby and his new friend, but Sting could still come down and deal with them if he wanted. With two men out of action, Taz, his son Hook, and Brian Cage awaited the arrival of the Icon.
Brian Cage DRILLS the Icon with a powerbomb
Once he walked out, the energy of the arena shifted. Taz taunted Sting till he dropped his signature baseball bat, which was the signal for the heels to strike. Instead, Sting sprang into attack, sending Brian Cage into the corner. Taz's son, Hook grabbed the baseball bat and separated the Icon from Cage, allowing the FTW Champion to recover.
Cage hit Sting with a super-kick to the gut and drilled him with a devastating powerbomb. He probably rearranged the legend's spine by folding it like an accordion.
Is Sting going to take more dangerous bumps?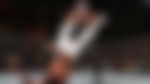 ADVERTISEMENT
Article continues below this ad
The powerbomb from Brian Cage confirms that the Icon will be taking bumps in AEW. If the company insists on making a sixty-year-old man wrestle, they have to ensure he takes bumps safely. Thankfully, Brian Cage is as safe a wrestler as he is impactful. The powerbomb must've not done much damage to Sting, despite looking like it could probably have ended his career.
The Vigilante's back injuries have cost him years of his career. It was a powerbomb into the turnbuckles via Seth Rollins that ended the Icon's WWE in-ring career.
His match at Revolution will be his first wrestling bout since that match against Rollins in 2015. While one can expect the maniacal Darby Allin to take the big bumps, the Icon proved he isn't afraid of getting hurt either.
ADVERTISEMENT
Article continues below this ad