WATCH: Chris Jericho and Juventud Guerrera Botch Several Times During Their Match on AEW Dynamite
Published 08/05/2021, 12:50 PM EDT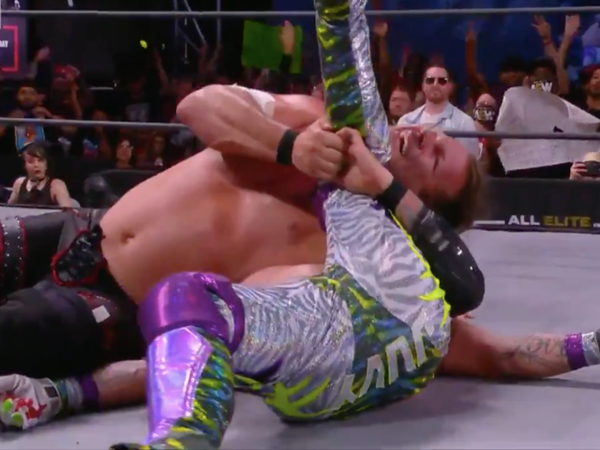 ---
---
Chris Jericho and Juventud Guerrera battled on AEW Dynamite. This was a part of Five Labours of Jericho, and MJF chose Juventud Guerrera as Jericho's third opponent.
ADVERTISEMENT
Article continues below this ad
Even though Jericho emerged victorious, it's been pointed out that the entire match was a series of botches. Fans can overlook one or two since some wrestling manoeuvres are complicated, but it becomes noticeable when one match has too many botches.
Jericho and Guerrera had to put up a convincing match since it followed the brutal fight between Nick Gage and Jericho's deathmatch. Unfortunately, Guerrera's AEW debut did not have the impact everyone expected.
ADVERTISEMENT
Article continues below this ad
The stipulation of this match was that Jericho can only win this with a top rope move. Therefore, throughout the match he tried several top rope moves. One time, he couldn't land properly and the botch was extremely evident.
Following this match, some fans suggested he should consider retirement or stop trying to be the young wrestler he used to be.
Jericho definitely looked like he was ready to pass out at the end of this match. I was concerned that Juvi wouldn't be quite ready but he carried a very sluggish Jericho, it's sad to see a legend just not know when to say goodbye

— TheoriginalGeorgeKaptur (@GeorgeKaptur) August 5, 2021
Juventud was always sloppy even in his prime and Jericho is not even a shadow of his former self. It was always going to be a car crash of a match.

— The Rooster (@ZeeRoosta) August 5, 2021
i mean, he's gonna start full time commentary for rampage, with cody and him both retiring i think that's what is happening right? maybe give him a break while he slows down?

— 【Oн So Ceɴтrαl】 (@tylercentral) August 5, 2021
I respect everything Jericho has done in wrestling but as a fan who has followed him since the WCW days this was heartbreaking to see… I don't want him to retire but he needs to reconsider how he's used in wrestling matches going forward, so he can hide his shortcomings.

— James The Fan Boy (@AsukaWrestling) August 5, 2021
Watch this Story: Former WWE Superstars Who Are Thriving in AEW
Chris Jericho needs to go through two more matches
The Five Labours of Jericho means he needs to go through five rounds of matches against different opponents. Only after he wins all five matches with the stipulation given will he be able to get his hands on MJF.
The rivalry between MJF and Jericho has reached its height in AEW. The company had to keep it interesting, and therefore, introduced the Five Labours of Jericho.
The first round was against Shawn Spears. Jericho almost lost the match, but somehow, he managed the victory.
ADVERTISEMENT
Article continues below this ad
His second opponent was Nick Gage in a deathmatch. For this match, Gage ensured that AEW was serious about a deathmatch. He did not want to be a part of a deathmatch which used fake glass or fake anything.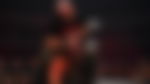 Now, Gage has been a part of deathmatches before, but not Jericho. However, the way he conducted the match was appreciable. Even Gage revealed that Jericho is a tough pro-wrestler.
ADVERTISEMENT
Article continues below this ad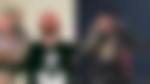 Considering this verdict from Gage, it's possible the botched match against Juventud Guerrera was a one time scenario. If his fourth match has similar botches, it's time for him to reconsider how he uses his body in the ring.