WATCH: Cody Rhodes Sends NBA Legend Shaquille O'Neal Crashing through Table on AEW Dynamite
Published 03/03/2021, 9:02 PM EST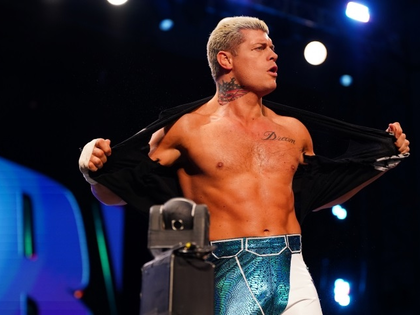 ---
---
Shaquille O'Neal and Jade Cargill battled Cody Rhodes and Red Velvet on AEW Dynamite: March 3, 2021,
ADVERTISEMENT
Article continues below this ad
The highlight of this titanic clash was Rhodes' inhuman display of strength as he managed to put Shaquille O'Neal through a table.
He took a running start before coming at the NBA Legend with all his strength and taking him down while crashing his massive frame into the furniture.
ADVERTISEMENT
Article continues below this ad
Rhodes returned with a scoopslam
The match started with O'Neal delivering a powerbomb. However, soon after this, 'The American Nightmare' successfully retaliated with a scoopslam.
As is obvious, it wasn't easy for Rhodes to lift the 7 foot monster. In fact, after this, he was in a pain for a couple of seconds.
How did the feud between Shaquille O'Neal and Cody Rhodes begin?
The feud between the NBA Legend and the AEW EVP has been building for months.
It started when O'Neal's partner, Jade Cargill, opposed Rhodes' claim of being a giant killer by saying she had a true giant and presented Shaquille.
The tension worsened when Rhodes' wife, Brandi Rhodes, threw water on Shaquille O'Neal during an interview. As a result, Cody Rhodes offered O'Neal the opportunity to settle the matter inside the ring.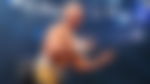 The giant accepted and told Rhodes to name the time and place, confirming a massive AEW debut.
Originally, the tag team match was supposed to be between Shaquille and Cargill vs. Cody and Brandi Rhodes. However, Brandi Rhodes backed off after announcing her pregnancy. Luckily, Red Velvet stepped up and filled Brandi's spot since she had her own issues with Cargill.
The American Nightmare opens up about the NBA Legend's debut
Shaquille O'Neal debuting at AEW will undoubtedly help the company reel in a greater number of viewers. However, during an interview with the New York Post, Cody explained that the idea of getting Shaquille to AEW happened rather fast.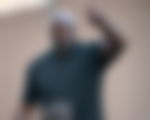 QT informed Rhodes that O'Neal had started training, and after watching a video of the session, Rhodes knew this was happening.
ADVERTISEMENT
Article continues below this ad
"Right at that moment, I knew we were into an area where this could really, seriously happen. We really jumped on it in the best way we could. QT is really technically responsible for that. He and (AEW president) Tony Khan because he and Tony have a great relationship as well. It kind of willed itself into existence like so many other things in AEW."
Related: NBA Legend Shaquille O'Neal Makes Huge AEW Debut in Exciting Match on Dynamite
If Shaquille O'Neal continues to make regular appearances on AEW Dynamite, it will boost the ratings and help the show sustain against every competitor in the industry.
ADVERTISEMENT
Article continues below this ad