WATCH: Jon Moxley and Eddie Kingston Ram a Truck into the Elite's Trailer on AEW Dynamite
Published 04/21/2021, 10:36 PM EDT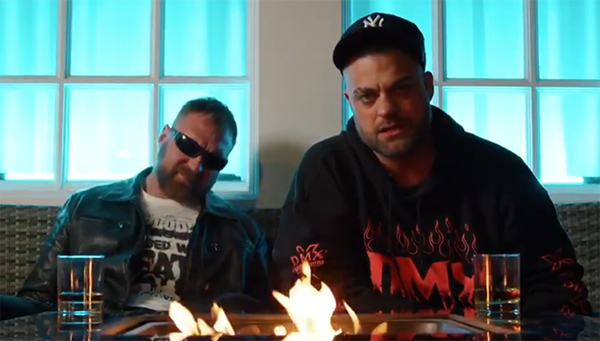 ---
---
The Young Bucks showed the world their true colours two weeks ago. They superkicked Jon Moxley all the way to hell and reunited with the AEW World Champion. Kenny Omega and the Young Bucks might be back, but they tasted Moxley and Eddie Kingston's wrath on AEW Dynamite.
ADVERTISEMENT
Article continues below this ad
Jon Moxley and Eddie Kingston hit back at the Elite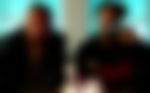 ADVERTISEMENT
Article continues below this ad
As Don Callis invited the cameraman into the Elite's trailer, no one expected anything violent to go down. The Bucks cut a promo on how they were the spark for the AEW Revolution, and not Jon Moxley and Eddie Kingston. They tell Moxley and Kingston to come look for them, only to find them waiting outside the trailer.
Except, they weren't waiting outside the door, waiting to be let inside. Moxley and Kingston sat inside a monster truck and rammed it into the side of the Elite's trailer. Kingston popped out and began taunting the Bucks as Moxley shattered the trailer's windows with a steel pipe.
Fortunately, or unfortunately, the Young Bucks and the rest of the Elite escaped before Eddie Kingston and Jon Moxley showed up at their doorstep. Had they still been inside the trailer, we would've witnessed the wildest brawl in all of AEW Dynamite history.
The issues between the Bucks and Moxley and Kingston will culminate in an eventual AEW Tag Team Championship match. All signs point towards this huge encounter going down on May 30th at Double or Nothing.
The Young Bucks revert to their old ways
ADVERTISEMENT
Article continues below this ad
Prior to AEW's conception, Nick and Matt Jackson revolutionised tag team wrestling on the independent scene. They wrestled in Ring of Honor, PWG, House of Hardcore, TNA, CHIKARA, Dragon Gate, and even in WWE as extras/jobbers. Their magnum opus was their involvement in a faction called Bullet Club in NJPW.
Alongside various leaders of the Bullet Club, the Young Bucks served the faction loyally and became the best tag team on the planet. The secret to their success was their ability to not give a single sh*t about their opponent or the fans.
Pre-AEW Bucks didn't pander to the fans or any wrestling critic. They did what they do best and won tag team gold all over the world. Hence, Don Callis provided them the push to bring back the fire that made them the greatest tag team on the planet. The Bucks we're seeing now killed the business, but in doing so they became the business.
ADVERTISEMENT
Article continues below this ad