Wendy's Destroys AEW and It's Wrestler MJF on National Roast Day
Published 01/13/2022, 9:30 AM EST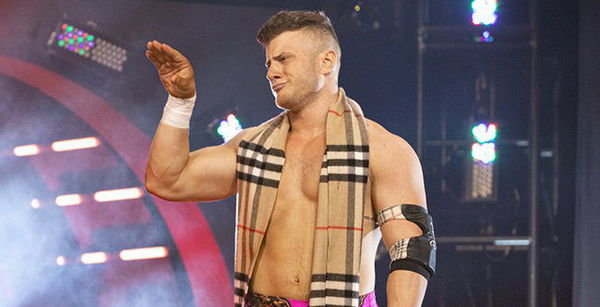 ---
---
AEW Revolution 2021 ended on a botched note when the "Exploding Ring" failed to explode. However, famous fast-food chain Wendy's used that moment to roast AEW Superstar MJF.
ADVERTISEMENT
Article continues below this ad
First, here's a brief on what happened.
A bloodied Jon Moxley was supposed to go down in a ring which was rigged for an explosion. Kenny Omega defeated Moxley and handcuffed him to the rigged ring. However, Eddie Kingston ran to save Moxley and covered him with his body.
ADVERTISEMENT
Article continues below this ad
Unfortunately, it didn't work as AEW expected. There wasn't an exploding ring. Instead, some speakers and flames appeared from the ring post. It was quite the botch!
Wendy's put out a tweet for National Roast Day asking the Twitter audience to drop a "roast me" moment. AEW responded to that tweet claiming it was MJF's favorite day, considering much of his in-ring persona is based on roasting others.
Of course, Wendy's took it upon themselves to roast him. It used the failed ring explosion moment and compared the pro-wrestlers' roasts to that moment.
Undoubtedly, this roast is going to burn MJF for a while, but he'll get over it!
MJF is currently in a storyline with CM Punk
When Punk claimed to be the best in the world, MJF disagreed. The young pro-wrestler thought it was time for the veteran to give up on that moniker and step aside for real talent.
Now, Punk being Punk strongly disagreed with whatever he said. In fact, he was ready to smash Maxwell Jacob Friedman when he threatened to hurt Punk's dog.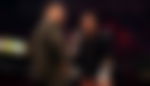 ADVERTISEMENT
Article continues below this ad
Lately, on AEW, Punk was the one who got smashed by Wardlow after MJF hired him to do so. However, Wardlow didn't do exactly as he was told, and Friedman came down rather hard on him.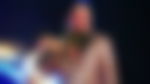 He almost snapped and smashed MJF, but decided against it when Shawn Spears convinced him otherwise. It's very much possible that Maxwell will find himself at the end of a brutal thrashing by Wardlow if he continues to berate him.
ADVERTISEMENT
Article continues below this ad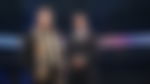 It's unknown if this is something AEW is planning on taking on, but it could be fun to watch.