Renee Young Reacts to Husband Jon Moxley's Bloody Match at AEW Full Gear
Published 11/08/2020, 7:00 AM EST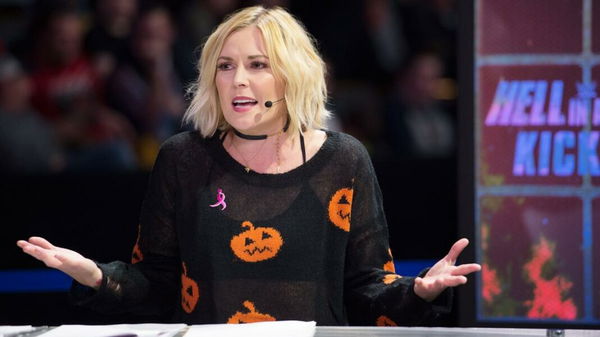 ---
---
AEW Full Gear saw the clash of titans when Eddie Kingston took on Jon Moxley for the AEW Championship. The match was an "I Quit" one between two hardcore specialists.
ADVERTISEMENT
Article continues below this ad
Both Superstars took an utter beating, and chills ran down everyone's spines as the brutalities ensued. Kingston inflicted the most damage on Moxley throughout the match.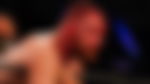 ADVERTISEMENT
Article continues below this ad
Seeing her husband being put through the hurt locker, former WWE Backstage Interviewer Renee Young went on a Twitter rampage to express her concern for Moxley.
Although her tweets were joking, you could tell that she was worried about her husband just like any wife. Being in the business herself, she is used to seeing a lot of planned moves go wrong.
Sooooo should i go back to the pleasantries of Christmas movies now??? 👀🥴 @AEW

— Renee Paquette (@ReneePaquette) November 8, 2020
Jon Moxley, a specialist in hardcore matches, has bled profusely in many matches. In nearly every one of his AEW title defenses, he has been busted open. 
Jon Moxley went through hell during the match
The sight of a bloody Moxley is something AEW fans are accustomed to now. However, it is still very painful to just watch him enduring such pain.
*orders bulk Epsom salts and a first aid kit*

— Renee Paquette (@ReneePaquette) November 8, 2020
At one point in the match, Eddie Kingston Powerbombed Moxley on to a bunch of thumbtacks he had laid out at the corner of the ring. The many pins punctured the back of Moxley. 
Some pins were even seen striking out of the head of the AEW Champion. This gory sight terrified Renee Young, as well as other viewers who could see it close from their television screens.
To add to the pain, Kingston found a bottle of rubbing alcohol outside the ring. Traditionally, this is used as a disinfectant to treat wounds after matches. Although, it burns a lot when applied.
Kingston poured out the bottle on to the bare back of Moxley, punctured by the tacks. This sent the Champion writhing in pain. The screams of Moxley were enough to sell the entire thing. Renee Young joked that she wanted to stop the match herself.
Kingston was forced to quit after being choked by barbed wire
ADVERTISEMENT
Article continues below this ad
Despite his dominance, Kingston soon found himself caught off guard by Moxley who used the few seconds he had to end the rebellion. Using a strand of barbed wire, Moxley trapped Kingston in a choke hold with it. The excruciating pain of wire cutting through his skin made Kingston quit to avoid an inescapable situation.
It was insane!! Barbed wire to the throat!! Luckily it was Eddies though and not Jon 😬

— Renee Paquette (@ReneePaquette) November 8, 2020
ADVERTISEMENT
Article continues below this ad
Jon Moxley defended the title yet again against a very resilient opponent. However, he will have to fight yet again and this time it's against one of the best. Kenny Omega immediately appeared to warn him that the main fight was yet to come.
A wounded lion can fend off as many wolves as it can. But is Kenny Omega the obstacle that finally tears down a worn down Moxley? We will soon find out.