AEW CEO Tony Khan Beats Vince McMahon and Dana White to Win Promoter of the Year Award
Published 02/26/2021, 9:53 PM EST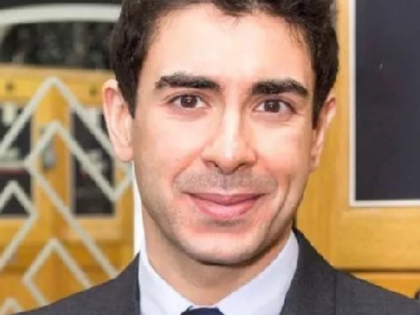 ---
---
Tony Khan recently won the Wrestling Observer Newsletter Booker of the Year and Promoter of the year awards. To show his appreciation and gratitude, he put out a tweet.
ADVERTISEMENT
Article continues below this ad
In his tweet, he mentioned Vince McMahon and Baba. They are the only two individuals who won both of these awards in the same year. McMahon secured it in the same year thrice, while Baba secured it twice.
Almost all wrestling fans believe he deserved the awards.
ADVERTISEMENT
Article continues below this ad
Thank you to everyone working in @AEW + to the @WONF4W readers who voted me 2020 Booker of the Year + Promoter of the Year! The only other times that anyone won both in the same year were Vince 3x (98-00) & Baba 2x (90-91). I dreamed of this day for decades, thank you all so much

— Tony Khan (@TonyKhan) February 26, 2021
Cody Rhodes congratulated Tony Khan.
Notably, AEW has been growing at a very rapid pace. Having acquired big names like Sting and The Big Show in the recent past, AEW's ascension is slowly starting to worry WWE.
WWE Hall of Famer gave his opinion about Tony Khan
Booker T and Brad Gilmore had an interesting take on how Tony Khan signs major pro-wrestlers.
In their opinion, Khan not only asks pro-wrestlers how much they want to get paid but hands them a cheque to fill in the zeroes.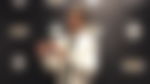 "Tony Khan must be a hell of a negotiator. He might just say 'how many zeroes does it take? Oh okay, here we go, here's the check, you know, you take it, fill it in. Take this check home with you and we'll talk tomorrow'", said Booker T.
Booker T isn't wrong. Khan has been signing one legend after another, and fans are getting a new shocker almost every month.
Booker T believes that given AEW's growth, it won't be shocking if someday Brock Lesnar joins the company.
WWE to AEW transitions
The most recent WWE to AEW transition was Big Show. Needless to say, the news shocked the entire WWE Universe.
Even though there's not a lot of information on the role Big Show [Paul Wight] will play at AEW, it's confirmed that his move to AEW will add quite a few years to his time in the wrestling industry.
The fact that AEW can bring in pro-wrestlers from WWE's roster is evidence of Tony Khan's skills as a negotiator, promoter, and booker.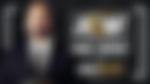 Prior to Big Show, the two huge names that transitioned from WWE to AEW were Chris Jericho and Sting.
ADVERTISEMENT
Article continues below this ad
Jericho made his AEW debut in January 2019. Interestingly, he revealed that Vince McMahon influenced his decision.
Sting made his AEW debut in December, 2020. It surprised everybody, as there had been no sign of this move whatsoever.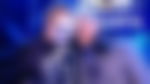 ADVERTISEMENT
Article continues below this ad
He signed a multi-year deal with AEW, indicating a proper return to the wrestling industry. Other names that have transitioned from WWE to AEW are Jon Moxley [Dean Ambrose] and Miro [Rusev].