Darby Allin, MJF, and More- Christian Cage Names His Dream Opponents in AEW Run
Published 04/25/2021, 11:40 AM EDT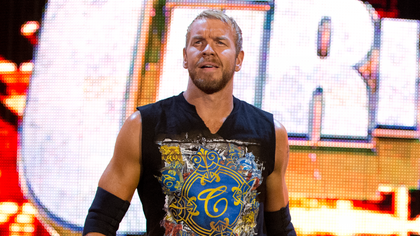 ---
---
While he is relatively new to AEW, Christian Cage is a veteran with decades of experience under his belt. Spending most of his time in WWE, Christian is well versed with all formats of wrestling and has the opportunity to showcase it one last time.
ADVERTISEMENT
Article continues below this ad
While there is the spotlight for the final run, Cage realizes that there is a lot of young talent that he can put over by delivering some huge matches. There is always that prospect of passing on what you know to the next generation, and Christian is keen on doing just that.
ADVERTISEMENT
Article continues below this ad
"I am looking forward to getting in there with a lot of young guys," Cage said, speaking to Bleacher Report. "You have Darby Allin, who just had a great main event with Matt Hardy. I look at a guy like MJF who can talk the talk. He is another young guy who I think is really talented. It's scary to think of where a guy like that might be five years from now. Sammy Guevara has got a ton of talent and a lot of that is untapped."
Just like his best friend Edge, Christian has his own bucket list of things to do before calling it on his career for good. 
The pro-wrestling veteran understands his role in the company and will work his best to ensure that AEW's future is secure. Every prospect needs a push against an established star to make it over the top, much like "Stone Cold" Steve Austin against Bret Hart.
Christian Cage has high hopes for the future of AEW
ADVERTISEMENT
Article continues below this ad
Christian Cage is optimistic of the way things are going forward, and this is, of course, in reference to AEW crossing the 1 million viewership mark for the second week in a row. They overtook former weekly rivals NXT, which has not made significant progress yet. 
"Coming to a young company like AEW, it's a whole new set of goals. For one, it's helping the company grow. We saw this past week with the great ratings, and we want to capitalize on that and keep the momentum moving forward," said Christian. 
ADVERTISEMENT
Article continues below this ad
We are eager to see how Christian fits into this growing promotion. And if the numbers keep going up, he may be in the perfect position to lead the talent in the locker room and in the ring.