Everything You Need to Know About Chris Jericho's Podcast Talk is Jericho
Published 12/17/2020, 6:45 AM EST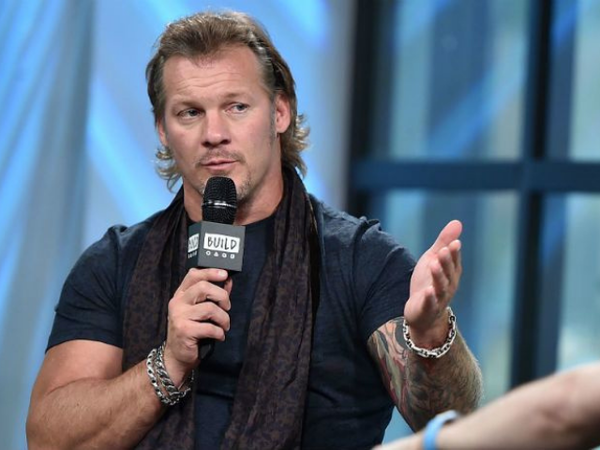 ---
---
Chris Jericho has made it big in the wrestling industry. Whether it was at WWE, or currently at AEW, he is making huge strides to uphold his legacy.
ADVERTISEMENT
Article continues below this ad
Chris Jericho launched his own podcast. Talk Is Jericho, where he interacts with his fans and interviews other pro-wrestlers, entertainers, comedians, paranormal experts, and others. This has helped him rise in the broadcast sphere as well.
When did Chris Jericho start his podcast?
ADVERTISEMENT
Article continues below this ad
Chris Jericho launched his podcast in December 2013. Originally the Podcast aired on PodcastOne before it moved to WestWoodOne Network in 2018.
Some of the well-known names that have appeared on Talk Is Jericho are Paul Stanley from KISS, Kevin Smith, Bruce Dickinson from Iron Maiden, and many well-known celebrities who have made a profound impact in their respective fields.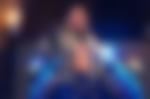 Chris Jericho conducted his very own video podcast on the WWE Network in April 2015. 'Live! with Chris Jericho'. The first guest on the video podcast was John Cena. The second episode's guest was Stephanie McMahon.
Now, when Chris Jericho quit WWE and joined AEW, he agreed to a clause that denied him the rights to have WWE wrestlers on his podcast as guests.
The inspiration behind 'Talk is Jericho'
Chris Jericho is a journalist by education. Therefore, interviewing people and talking to them is in his nature.
Initially, he started with interviewing individuals on Sirius Radio by doing ten-minute segments thrice. Unfortunately, that show got canceled, and he was left without a platform to showcase his talent.
Luckily, Stone Cold Steve Austin was a famous podcaster at that point. He connected with Jericho and told him that his boss at Podcast One was searching for other wrestlers who could do their own podcasts.

Chris Jericho capitalized on this opportunity, but with a clause. He wanted the podcast to be about topics that extended beyond wrestling but interested him. This included content such as paranormal stuff, music, and comedies.
Currently, Chris Jericho has evolved his podcast to a position where he can support his family just by doing this. However, this means that wherever he is, he is trying to get a guest on.
In fact, he revealed that when he is on the road, he tries to look for individuals who can become a part of his show.
"It is a lot of hustling, traveling, and negotiating. If I'm in town for a day, who do I know that's interesting and I can get? You're always working and on call. If I want George Romero on for the 40th anniversary of Dawn of the Dead, I have to find a studio and put everything on hold between 2 to 3, for example. Sometimes I have had to bring my kids to the studio or have them wait outside the school for half an hour while I finish. That's the price you pay."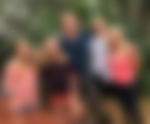 Chris Jericho has advice for aspiring podcasters
ADVERTISEMENT
Article continues below this ad
To all the individuals he has inspired over the years, Jericho has only one piece of advice. He said, "My advice to podcasters is do it for the right reasons. You love and want to do it and you have fun. If you can do that, and build a fan base, you can make money.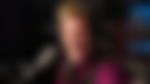 Don't do it because you want to make money because now there are so many podcasts those ads have become fragmented. When people were first getting involved with podcast advertising if there were only 100 shows to choose from you got a bigger piece of the pie."
ADVERTISEMENT
Article continues below this ad
He believes that the only good reason to do a podcast is if it is to have fun, engage, and try to connect with others. If the sole intention is to make money, then the essence of podcasts and building a fan base takes a negative turn.